This is a Sponsored post written by me on behalf of
iBulb
for
SocialSpark
. All opinions are 100% mine.
Nothing screams Spring to me more than seeing those first tulips poking through the ground!  I've always been a huge fan of all the colors and the cute way they look like they're guarding all the other trees and plants (okay, maybe that's just me that thinks that, but they are pretty beautiful!).  
But I have to admit, that while they're beautiful in the ground, I'm sometimes intimidated by the thought of arranging them in a vase.  Floral arrangement just does not come naturally to me!  But I was so pleasantly surprised when I brought these gorgeous
cut tulips
home, stuck them in the vase and they just seemed to naturally fall into place.  It was like they knew where they wanted to be and they just went there!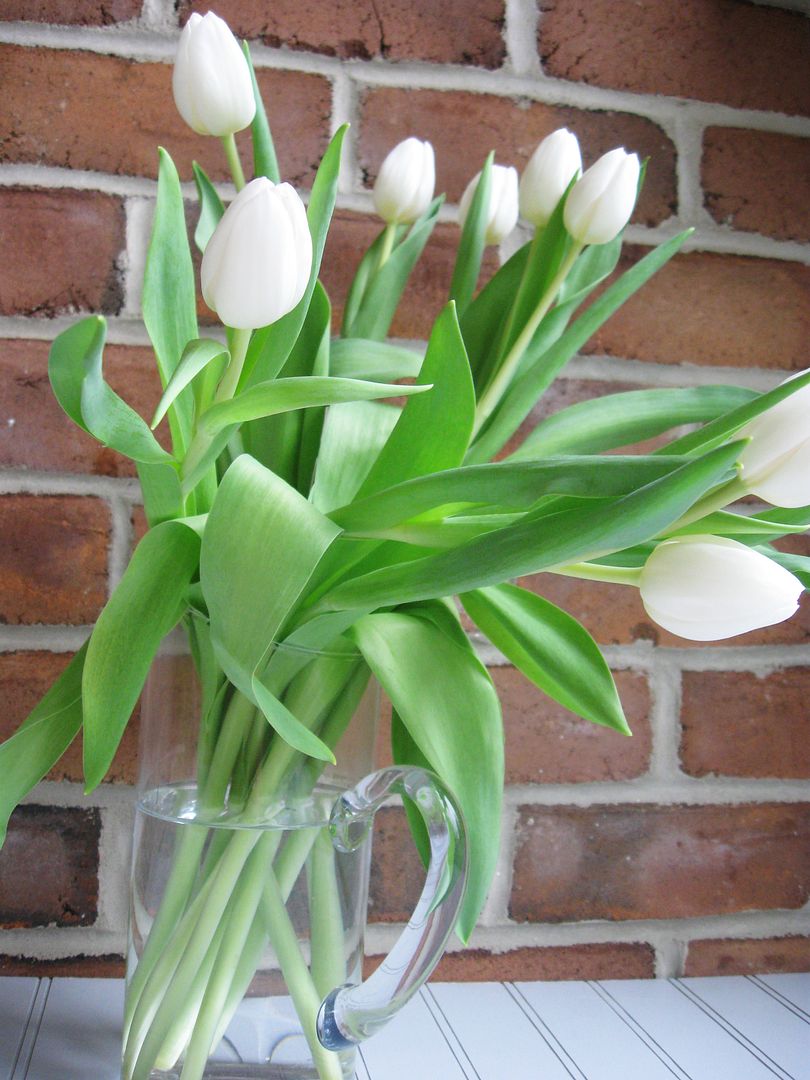 After that I enlisted the help of my daughter, who was also enthralled by the color!  These were her favorite and she knew right away what she wanted to do!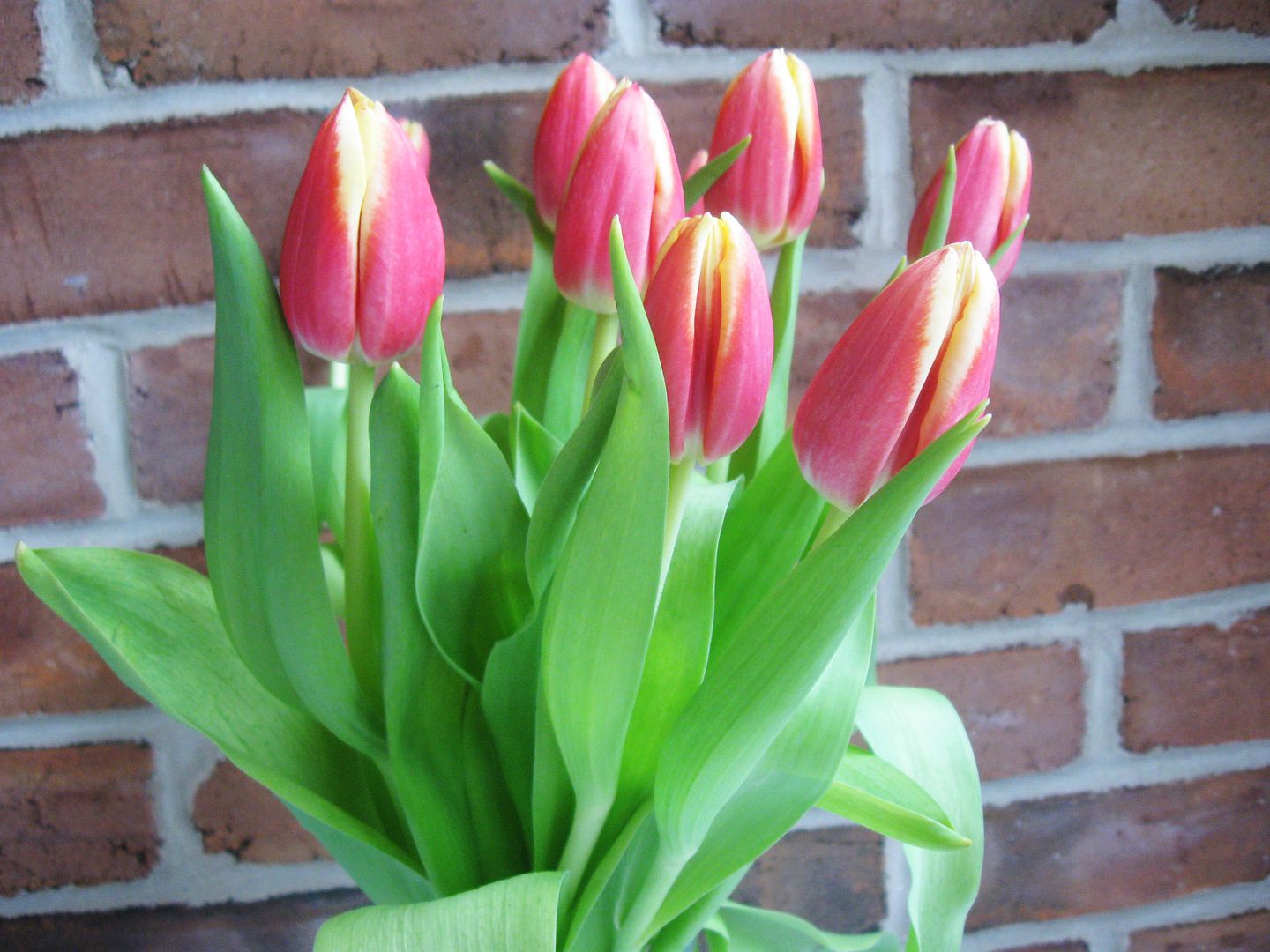 She had these little white glass gems from some other project and wanted to know if we could put them in the bottom of the base because she said they reminded her of little white Easter eggs!  Now how could I say no to that?!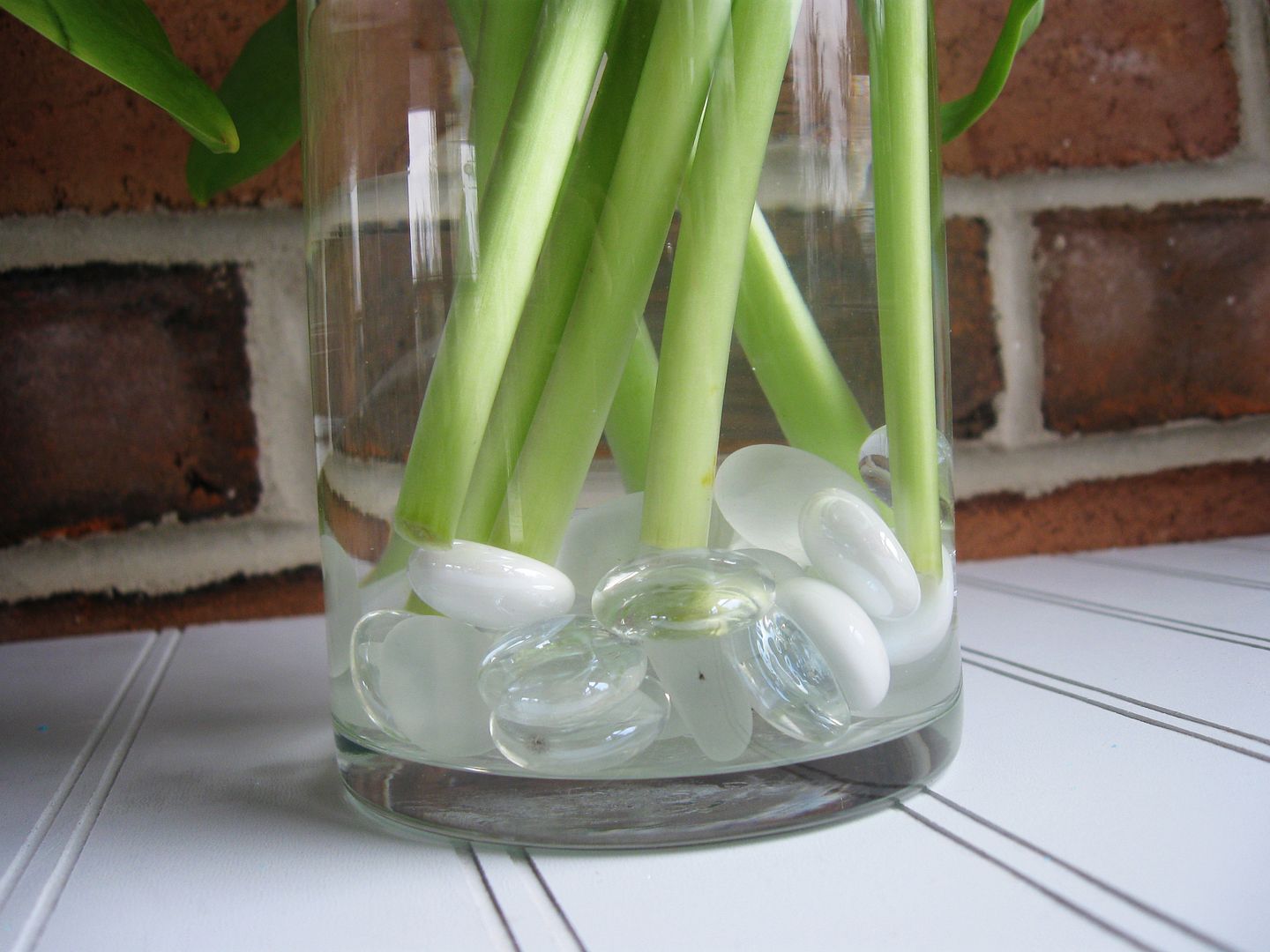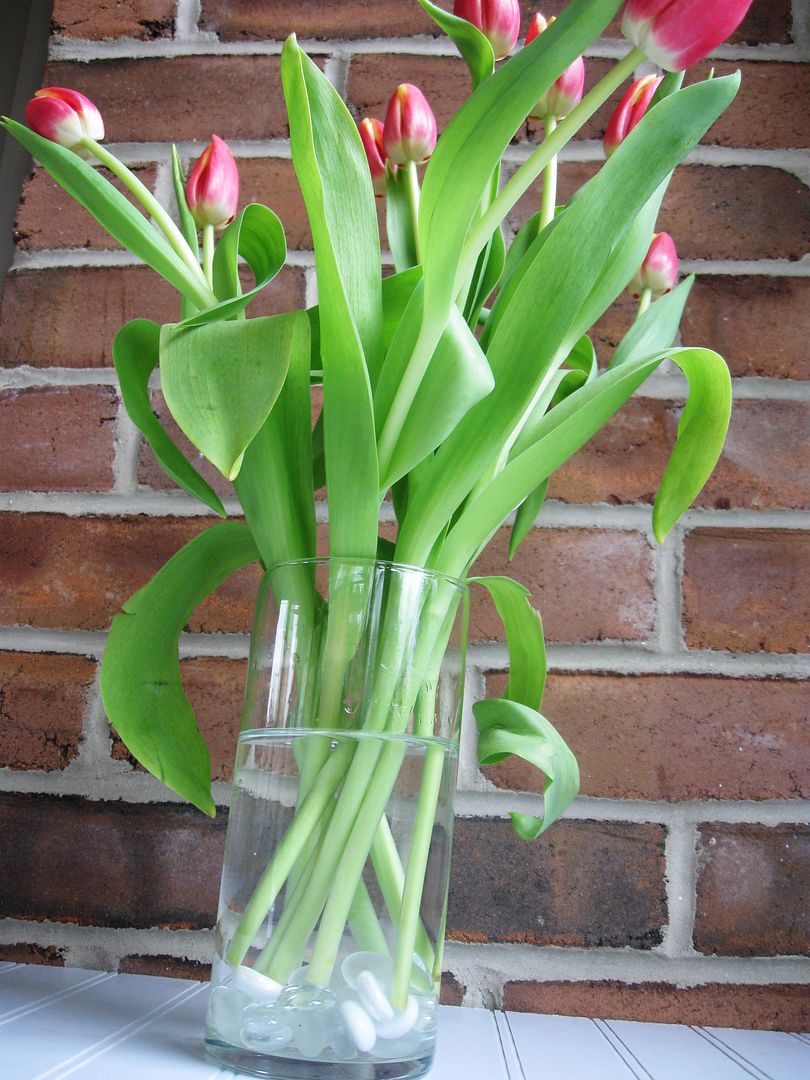 For the white tulips, I wanted to give them a little burst of color for our Easter table, so I grabbed some blue marsmallow Peeps and some shishkabob skewers.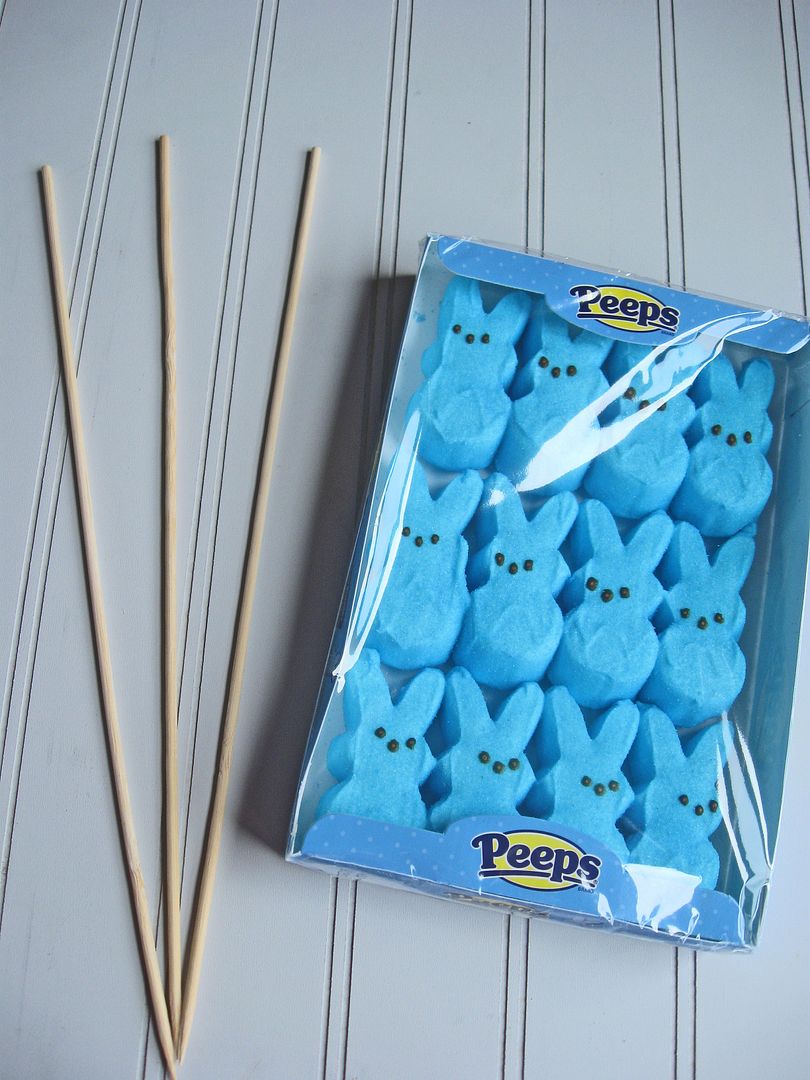 It could not be any simpler, just put the pointed end into the marshmallow and you have your own homemade floral pick!.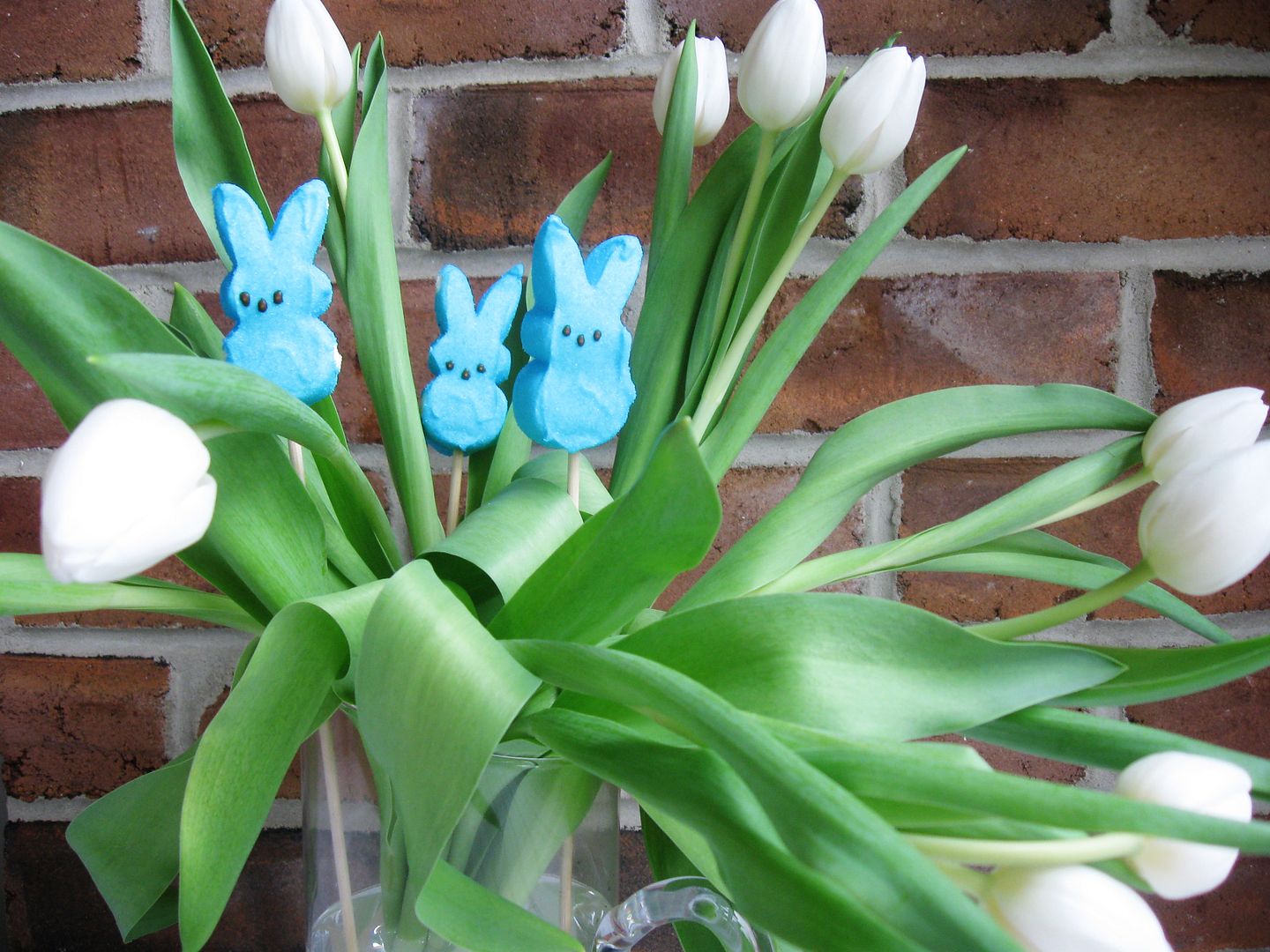 This was such a fun little project for my daughter and I to do together and she is SO excited to have it be in the center of our Easter table!  I love it, because not only are tulips gorgeous to look at it but they're super easy to take care of too!  In fact, so easy that you don't have to to do anything!  Unlike other flowers, there's no pruning or re-clippping, when they're done, they are just done!  They might not last quite as long, but they're maintenance free while they are around and that's something that I can stand behind!  Plus,
cut tulips
are very readily available!  We went to 2 different grocery stores and 3 florists looking for ours just to see if we could find different colors or better looking ones and I really don't know why because they all looked fantastic and they all had a huge variety of colors! I almost think my daughter was making a game of it, because there really were so many available!  Seriously,
cut tulips
is like the new catch phrase in this house!