It's the middle of winter, in PA and it is freezing.  Seriously, it's like bone-chilling cold lately (which I'm sure has nothing to do with the fact that I've had a fever).  I like the changing seasons… I do, I really do.  But this cold does make me start getting a little antsy for vacations.  Not that we're really in a position to take one right now, but we're in a perfect position to start dreaming and saving!
But here's the thing with our little family.  We like to do things that are fun, and, well… saving isn't exactly fun.  But vacations are fun. But we need the savings for vacation. But saving isn't fun.
Ahhhhh, my head is spinning and we're right back we're we started!!!
Now this guy.  This guy right here looks like he knows how to have fun.  A little clean, white fun perhaps, but still fun.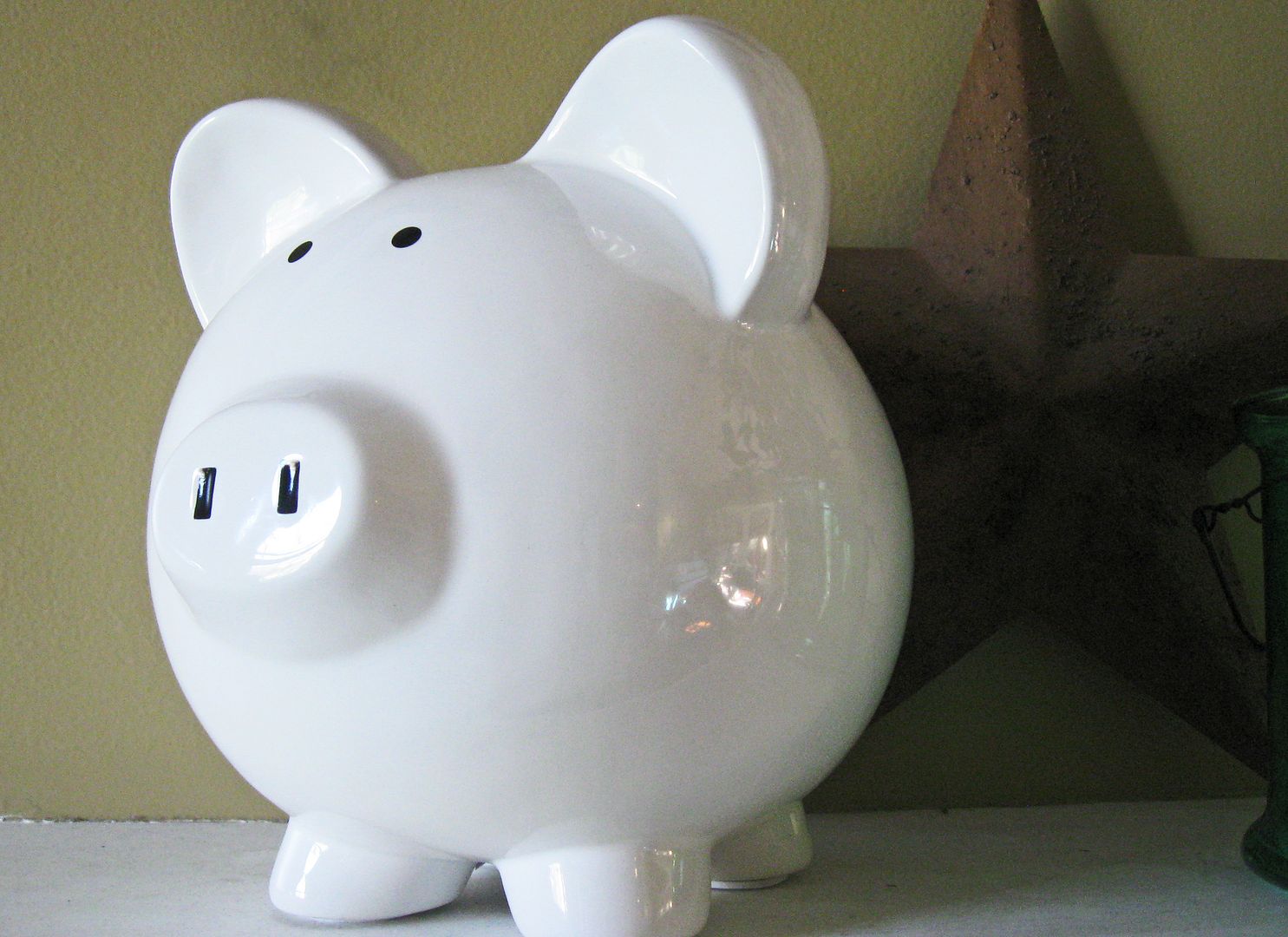 And with a couple of dry erase markers and some goofy people thrown in, we'll show this Big-Eared Piggy Bank how to get ready for vacation!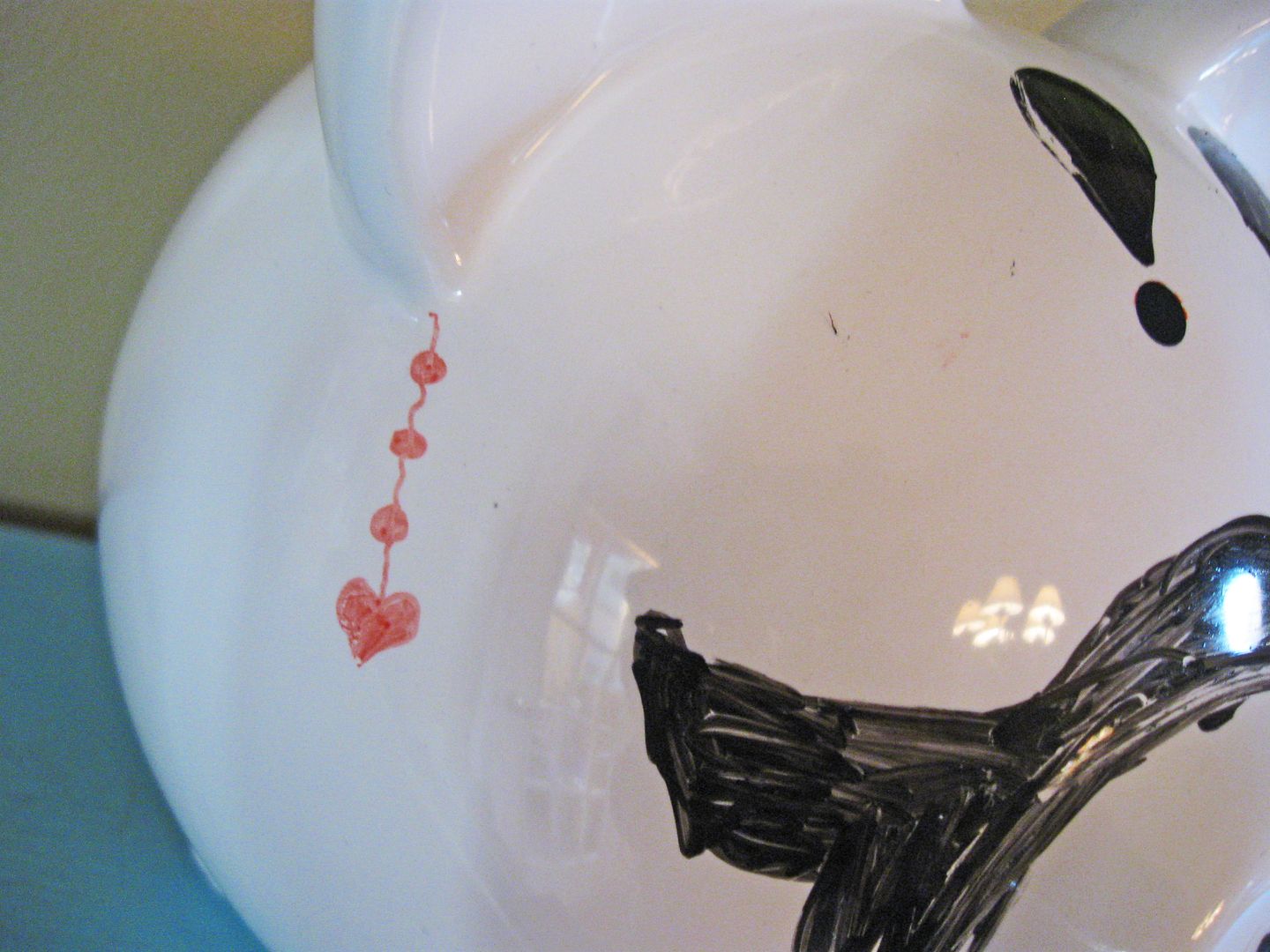 He was the perfect little model for my 9 year-old daughter too.  He came all sleek and shiny, so if there was a mistake, we could just wipe it right off and start over again! Although, there are no real mistakes in pig graffiti, right?  Maybe we should get that on a bumper sticker.  Can you just picture it… me rolling down the street in my minivan, Huey Lewis & the News blasting through the windows, and a nice bright bumper sticker on the back:
THERE ARE NO REAL MISTAKES IN PIG GRAFFITI!
People in town will know that I am ready for a vacation!!!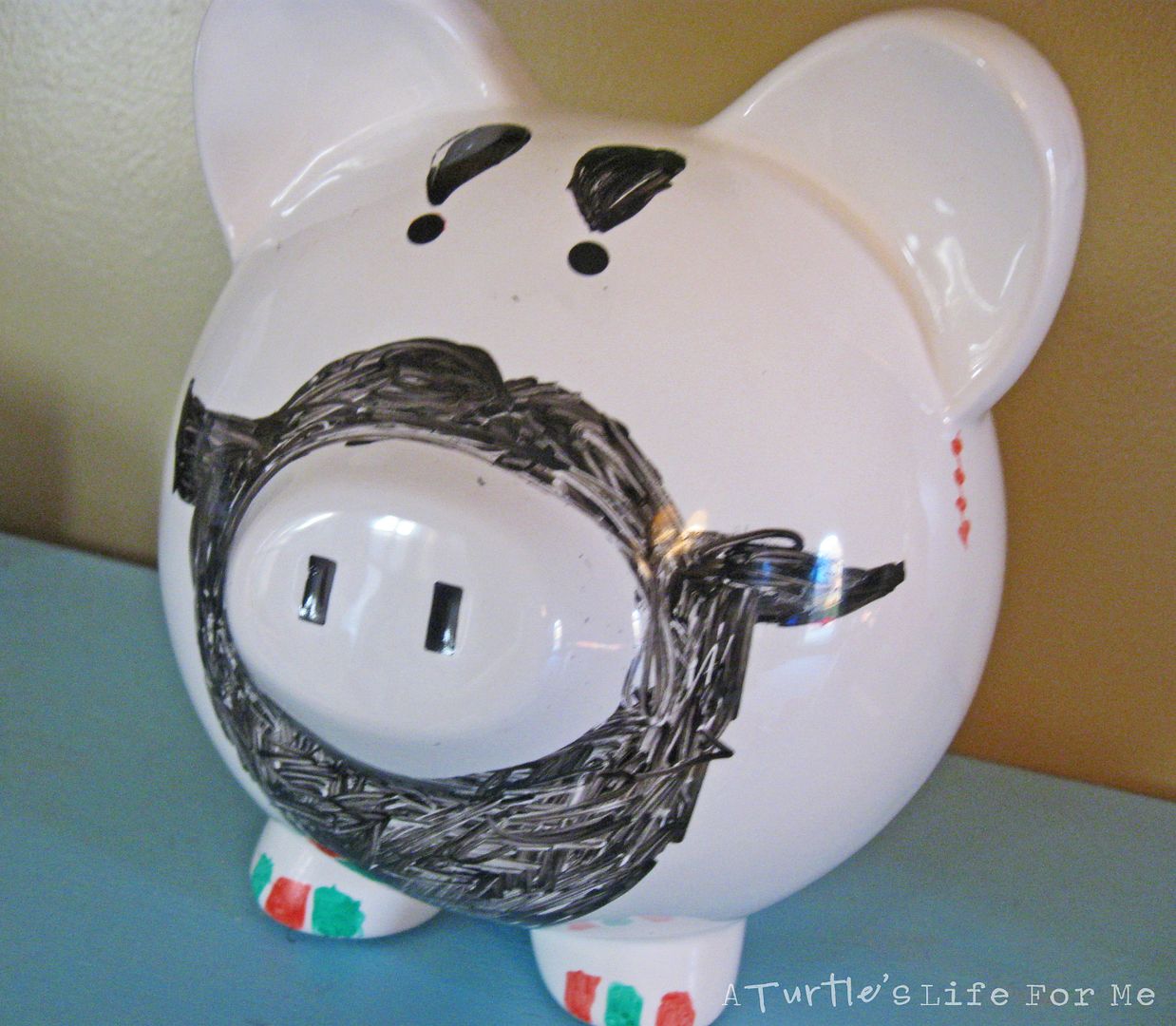 But back to this cold, winter day in January… we had so much fun decorating our big-eared piggy bank from Child to Cherish and he now proudly sits right on our hutch!  No more excuses about forgetting to put the day's change in the piggy bank.  There's just no way to miss this guy! Here's to hoping he fills up fast and all our vacation dreams come true!!
How does your family save money for vacations?
Be sure to follow Child to Cherish on Facebook, Twitter, Pinterest and Instagram!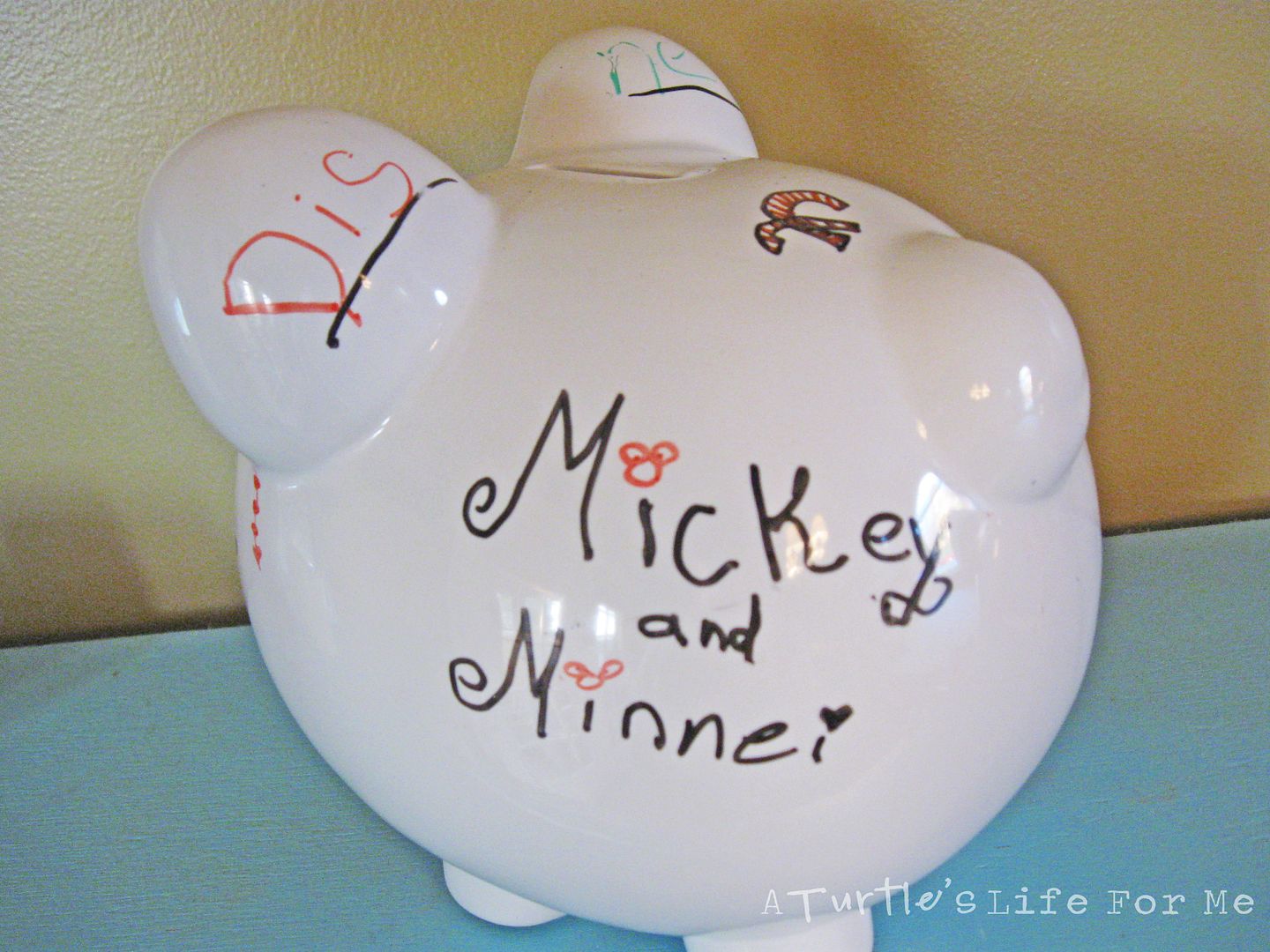 This shop is part of a social shopper marketing insight campaign with Pollinate Media Group™, but all my opinions are my own  http://cmp.ly/3/KqtZiE