This is a Sponsored post written by me on behalf of No nonsense for SocialSpark. All opinions are 100% mine.
I have never, ever done a clothing post on my little blog here! I watch all these What I Wore Wednesdays and bloggers who post styleboards and I love them!  Some I seriously drool over and even pin, knowing that nothing will ever come of it.  I just don't know how to pull an outfit together or have the motivation I guess to reach past my regular jeans and t-shirts and get a little creative!
So for this post, I enlisted the help of my little sister!  She's 22 and has all sorts of funk when it comes to her outfits!  I've watched her for years and am so envious of all the color and the vintage accents with pops of new pieces.  She carries it well and I… well, I just admire from afar!
Not only does she like pops of color, but she only wears dresses and skirts. Ever.  I've seen her wear pants or shorts for her uniform for work, but it's odd and I don't even know the last time that I saw her in anything other than a dress or skirt.  Year and years and years.  So I figured she would be perfect to help pull some outfits together with some No nonsense tights and leggings!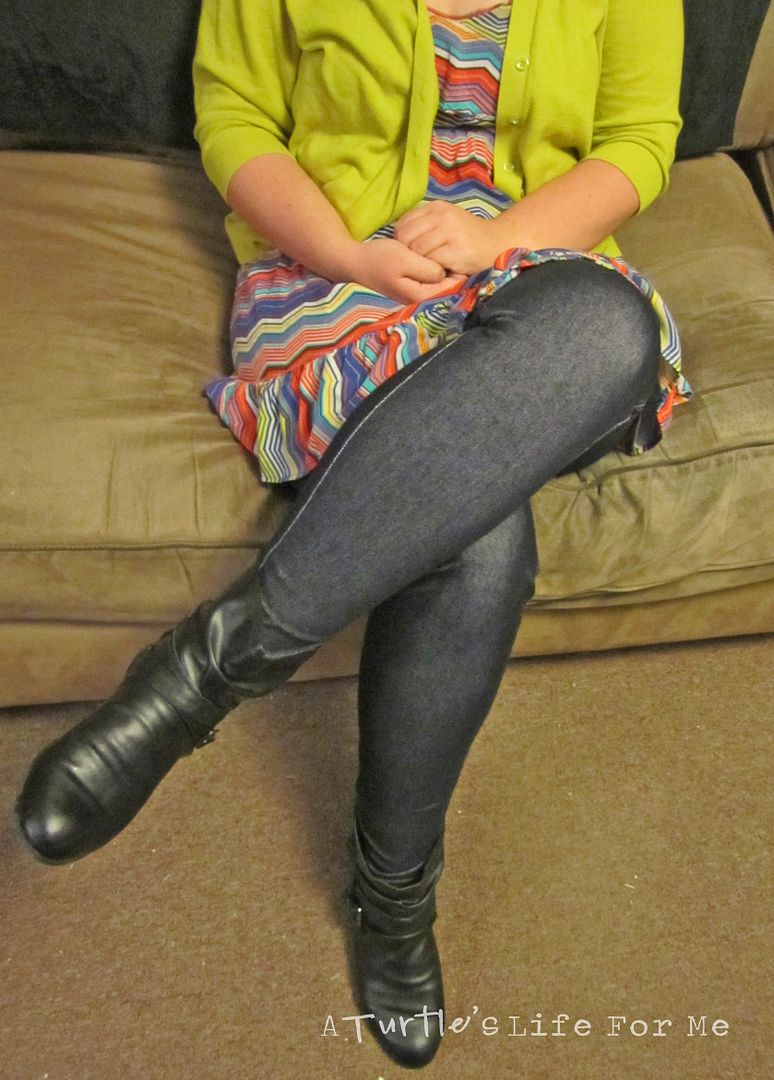 Could she be any cuter?!  Her jeggings go perfectly with her cute little striped dress and citrus lime cardigan!  And she said they were surprisingly comfortable!  And honestly, it's pretty raw and cold here in wintery PA, so if you're going to wear a dress, you better cover up those legs with some quality tights or leggings!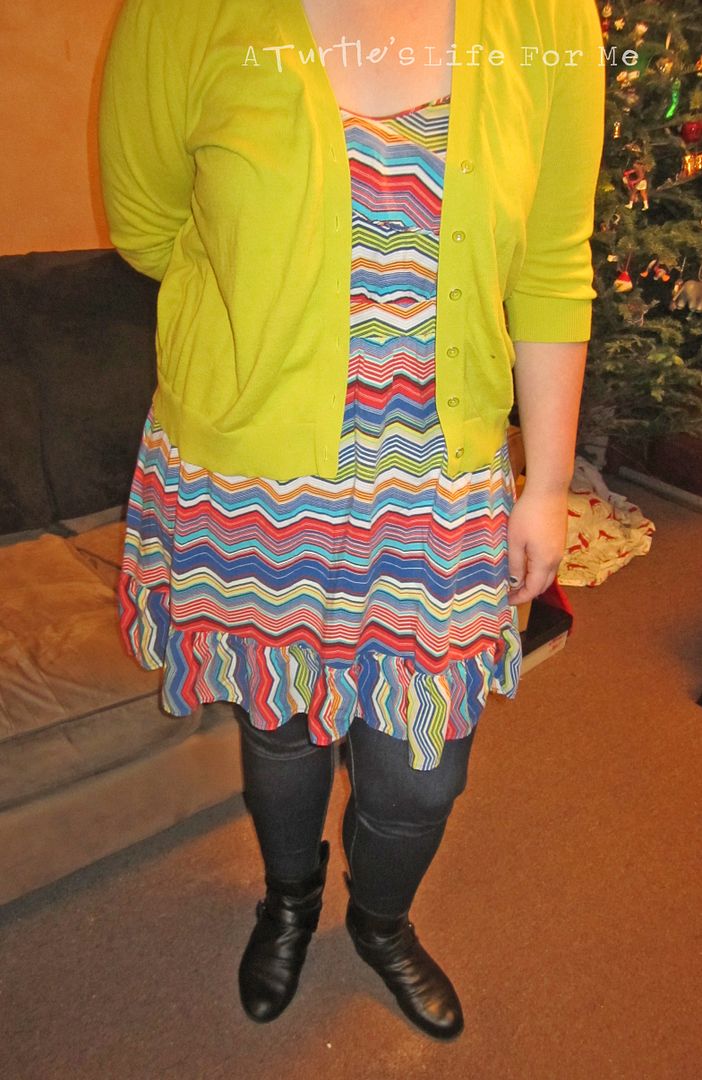 For her second outfit, I sent her a pair of navy tights.  Navy is one of those funny colors that can either be a dull, background color or it can be vibrant and help make an outfit pop.  I was so pleasantly surprised to see how vibrant the color was in these navy tights! If only I could find this color for a paint color!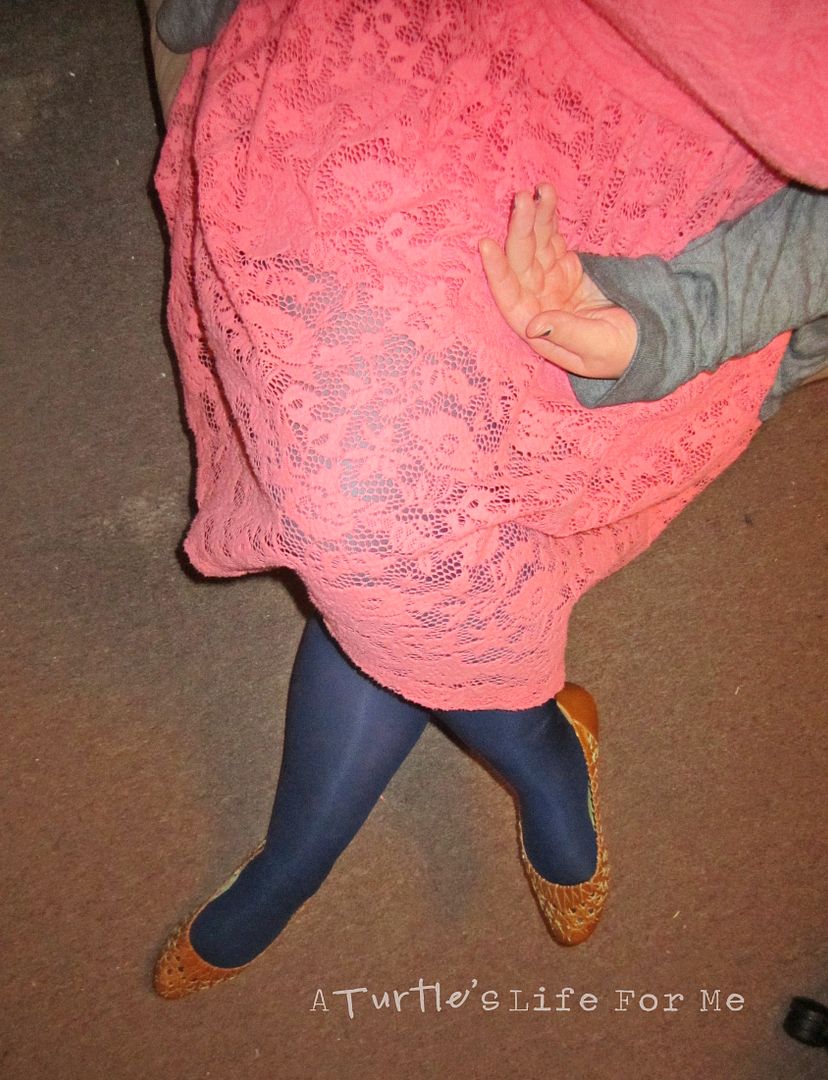 How cute is that pose!  Ahh, to be 22 again and have everything you wear just be "cute".  And I swear she picked this dress just for me! Navy and pink is one of my favorite color combinations and I never get tired of it!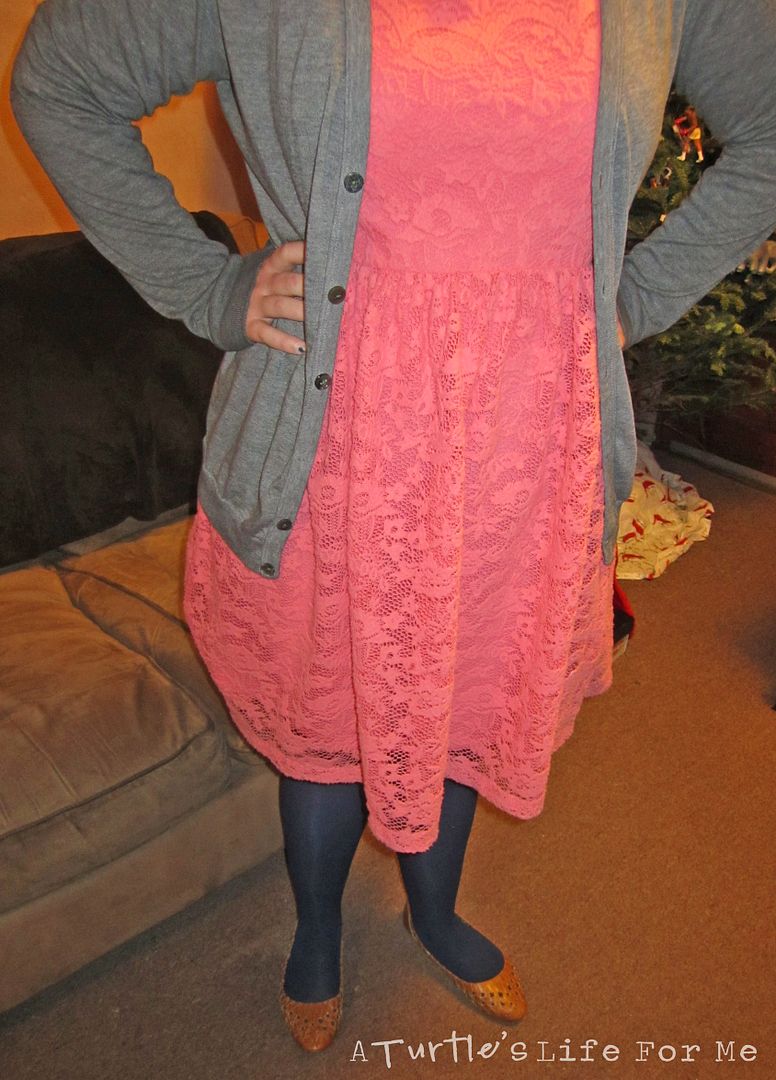 I don't think she'll get tired of it either once she steps outside in this get-up and see how peppy it makes her! Honestly, how could you be grumpy walking around wearing something this cute?!
Jill Martin, the New York Correspondent for Access Hollywood and author of the New York Times best-selling style guide "I Have Nothing to Wear!" is the new ambassador for No nonsense and will be sharing lots of great tips and ideas for how to incorporte the colorful tights and leggings into your wardrobe! Perhaps I can even give it a try and pull it off!  Why not, right?  The tights are super affordable and can be found at any of your loca drugstores or retail stores, so my reasons for not giving it a shot just got much smaller!
Take a look at a little video on No nonsense for more style inspiration!
And be sure to follow No nonsense on Facebook and Twitter!