Panda Express
for
IZEA
. All opinions are 100% mine.  
Clearly, I like to eat. What I don't always like to do is cook. It's like every day, these people want dinner!
Every.Single.Day.
It's enough to drive me bonkers! But, yesterday, we were having a great family day, so I agreed to go out to eat (not a frequent occurrence around here)! We went to church in the morning, stopped at a rescue center to pet and walk some dogs, went out to eat and then grocery shopped as a family. And there was NO bickering!! Isn't it amazing how everybody's moods improve tenfold just because the sun is shining?!
I mentioned a week or so ago, that my son had his eye on these Chinese Spare Ribs from Panda Express!
So that's exactly where we headed for our first ever visit! I had NO idea my husband was even taking this picture of us ordering, but apparently it was taking us too long to order and he got bored! There were too many good things on the menu!
We aren't even going to mention the fact that my 13 year-old son is so much taller than me. Nope, not even going to mention that one. : (
Buuut, he is a growing boy and he knows what he likes to eat.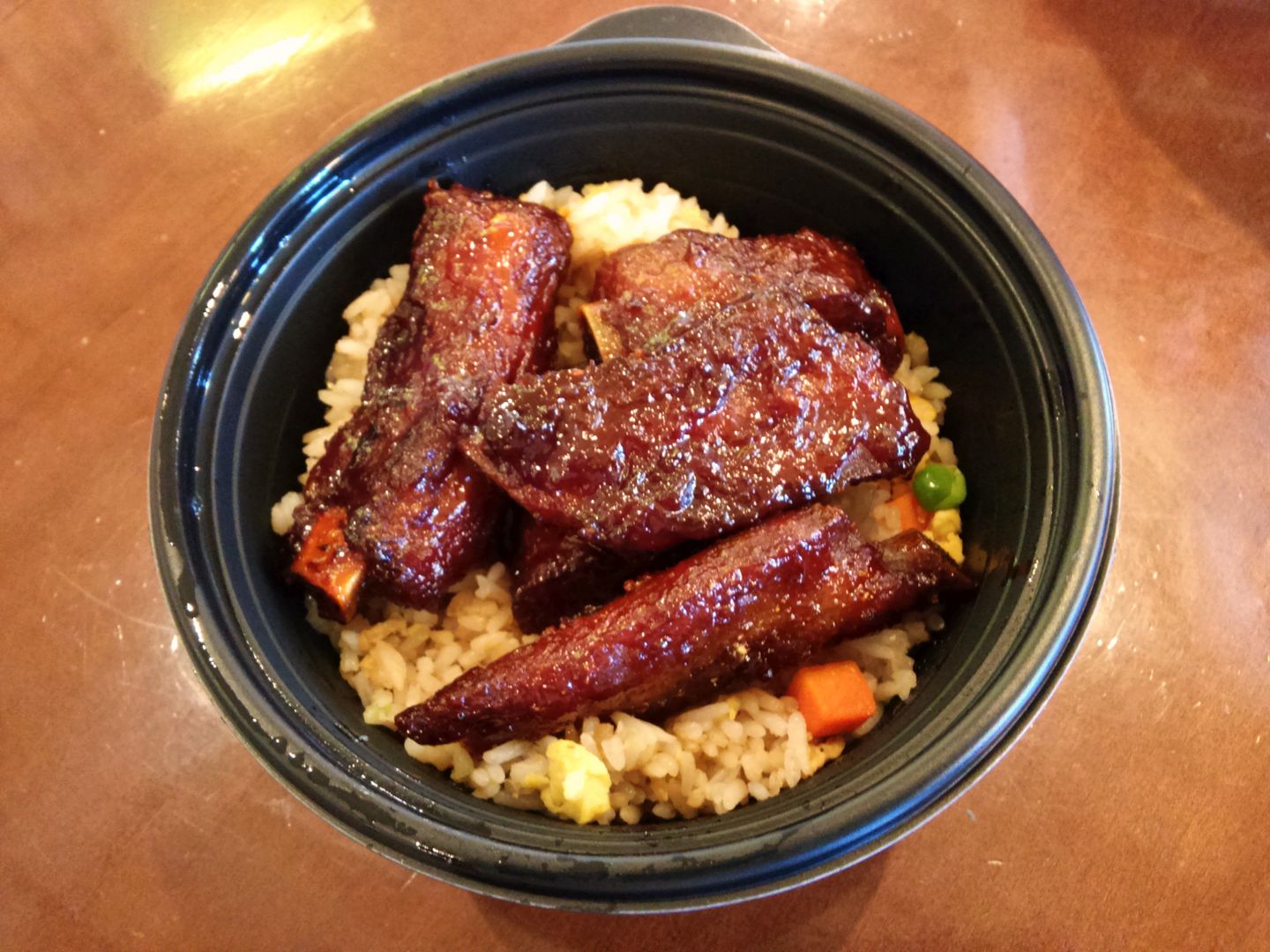 Panda's Chinese Spare Ribs did not disappoint! In fact, he got a little into his meal and had it all over his fingers. He was quick to point out that that was one of his favorite parts of eating ribs!
You guys know me. You know I'm about the deal and the value. Not only does Panda Express have pretty fair prices to begin with, but this dish just drives home that point. The ingredients consist of sesame oil, mirin, red chili bean paste, garlic and red peppers. None of which are staples in my house! By the time I purchased all those items plus the actual ribs to attempt to make my own, I'm losing the frugality war! Better off to let them do what they're famous for!
And I truly did spend most of the meal exclaiming over how thrilled I was with the low bill! Which only tickled me even more when I opened up my fortune cookie at the end of the meal and saw this:
We certainly did find a real bargain and a delicious meal! But Panda's Chinese Spare Ribs are only available for a limited time, so be sure to hurry in to try them out for yourself!
You can even Order Online for added convenience!
And one lucky winner will be able to win a $25 gift card to make their visit even more enjoyable!
Just leave a comment below telling me why you're excited to try the new Panda Express Chinese Spare Ribs, and you'll be entered to win!
For more information and to see Panda Express' other dishes, visit them on:
This is a sponsored post written by me on behalf of