This is a sponsored post written by me on behalf of The Hershey Company. All opinions are 100% mine.
Once upon a time, I was an incredibly shy young girl. I know, I know… nobody who knows me as an adult ever believes me!
But, guys, it was painful! I had so much to say, so much I wanted to do… but something always held me back. I spent so much time over-thinking things that I missed out on incredible opportunities and chances to speak my mind!
During my junior year of college, on the 1st day of a new class, I saw this cute boy walk into the room with a few of his friends. I went home that day and told all my roommates about him.
For the next 3 months, they heard all about my Cute Boy. I also spent those months making eye contact with him, smiling with each other, giggling across the room when the professor said something silly… and not talking to him. At all.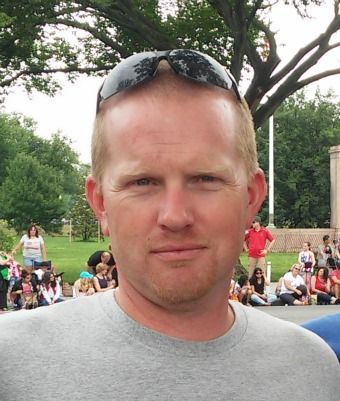 While I had made a lot of progress and wasn't terribly shy anymore (in some situations), I just couldn't imagine approaching him! Until one morning, I decided to do the unexpected. I woke up and declared that that was the day.
I left for class and told my roommates that if I didn't talk to him that day, I wasn't allowed to ever mention him again!! So after class, I approached him, talked to him and even asked him out!!
At that point, I didn't even care if we never spoke again! I was SO PROUD of myself for being brave! Sometimes, all it takes is 5 minutes of being brave to change your life!
Fortunately, everything turned out pretty swell if you ask me! 18+ years later and he's still my Cute Boy!! And even though all those years have passed, I'm still proud of myself for doing something that was very hard for me and unexpected!
I love that our kids surprise us as well with unexpected sides to their personalities!
My son had a stage when he was a toddler where he was obsessed with accessories! It was hysterical because he has always had such a laid-back, easy-going personality but then he'd insist on showing up to the beach like this!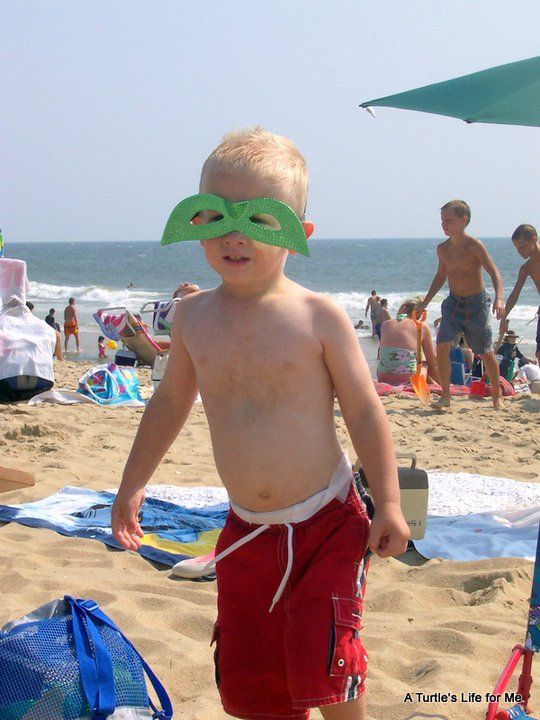 My daughter has always been much more like me- extremely cautious and an over-thinker. But while she's scared to death and imagining all the ways things can go wrong, she still is pumping herself up! I love that she faces her fears and goes for it!
We recently went to the beach where we knew we were going to have access to jet skis. She worried and fretted ahead of time about every possible thing that could go wrong. But I knew… I just knew, that this is her process!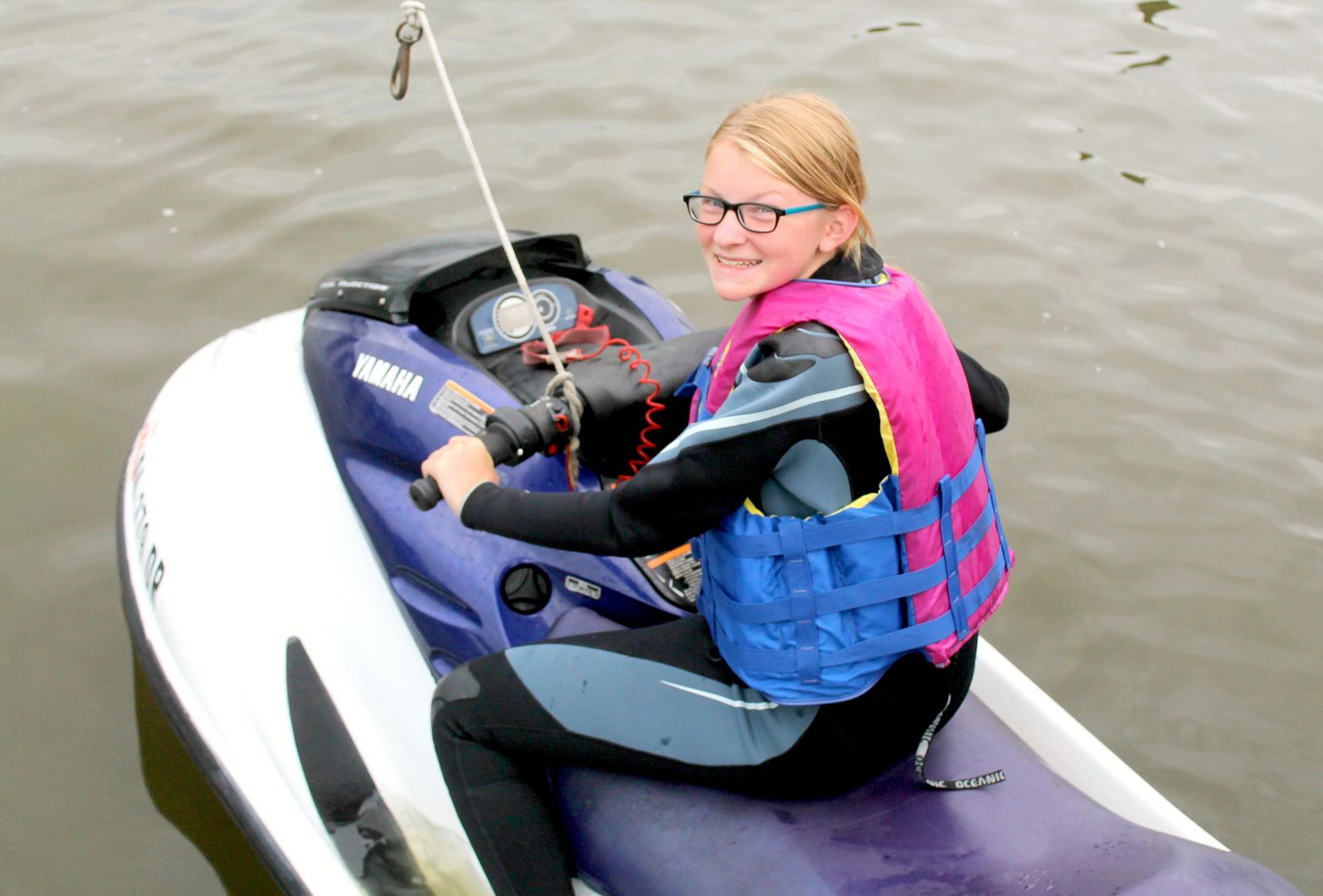 She is every bit the scaredy cat, worrier that I am, but she always surprises me by pulling through in the end! And then loving it!! There is a daring, adventurous side hidden inside her that always makes me so proud!
And not only do we enjoy unexpected personality quirks, but it extends to other areas of our lives! My son had a stage where he dipped nearly everything in tartar sauce. And I'm not talking fish sticks… he even dipped a chocolate Easter bunny in tartar sauce once! Yikes!
Thank goodness his food tastes have evolved quite a bit since those days, but he still does enjoy unexpected flavor combinations!  BROOKSIDE Yogurt Flavored Fruit & Nut Bars are perfect for him because they give him that salty & sweet combination that he loves!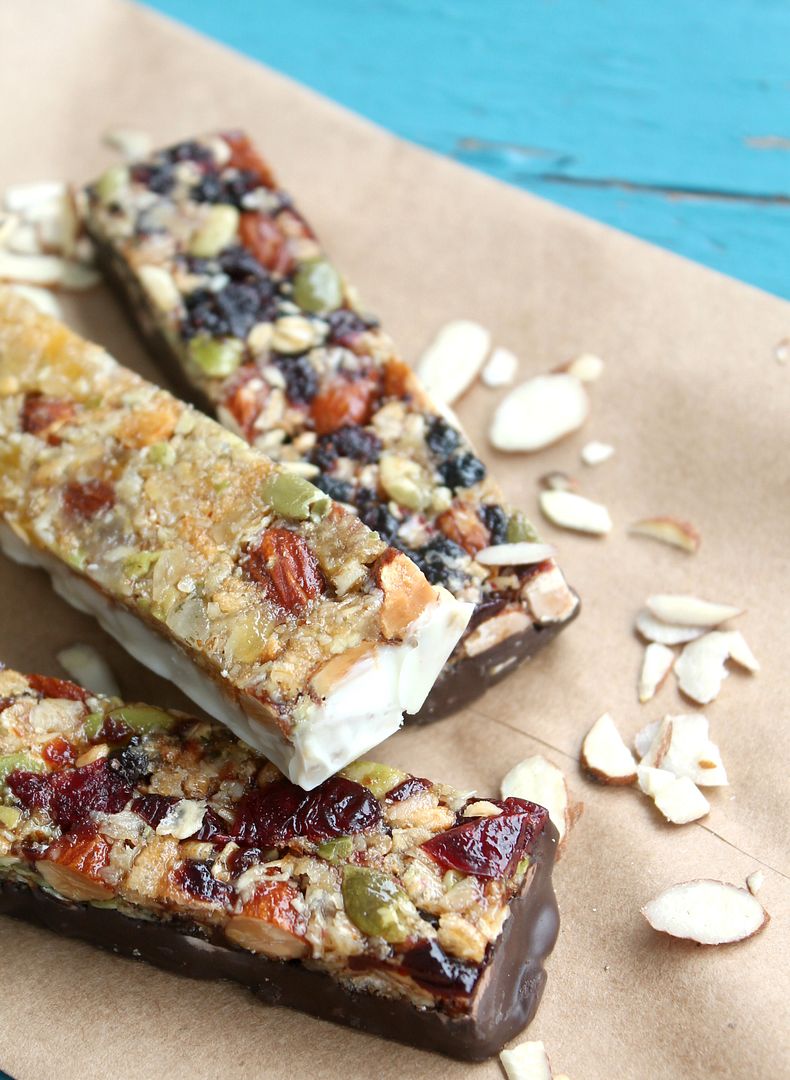 They're also perfect for me as a parent, because I love that they are filled with real fruit, nuts and seeds! They're non-GMO and if gluten is a concern for you, they are also gluten-free. They're delicious and satisfying, and with two busy teens, they're the perfect on-the-go snack!
Of course, my two are much more concerned about taste! But with so many flavors to pick from, they didn't even need to worry! Our personal favorites were the vanilla fig, cranberry with blackberry and cherry with pomegranate! Yumm!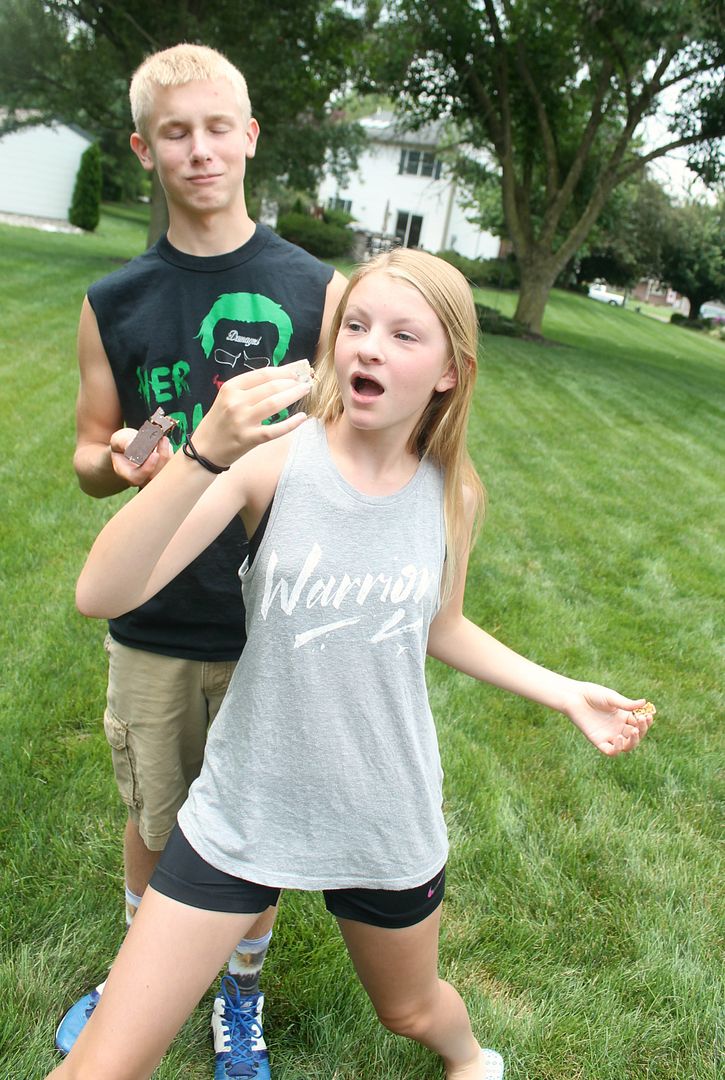 Every flavor combination has an unexpected side that results in a delicious snack! Brookside wants to know what your unexpected side is! Take a quick look at this video to see how these people responded!
What's your unexpected side? Brookside wants you to #ShareYourBROOKSIDE! You could win up to $1,000 towards your own fun adventure! Visit for Full sweepstakes rules
To enter:
Show us your unexpected side on Twitter or Instagram! Be sure to use #ShareYourBROOKSIDE and #SweepsEntry in your post!
You can also visit the Brookside Facebook page and comment on a sweepstakes page there!
When you're packing for your next adventure, don't forget the new Brookside Yogurt Flavored Fruit & Nut Bars or Brookside Dark Chocolate Flavored Fruit & Nut Bars. Be sure to check out the BROOKSIDE website for more information!
Save
Save
Save