Summer is a time for hanging by the pool, traveling to vacation spots and staying up later… and every single one of those things translates into more reading time in my mind!! I inhale books year-round, but it seems to kick up a notch during the summer! It's always fun to connect with some fellow bookworms, so I jumped at the chance to join The Mom of the Year and Normal Level of Crazy (they have their own monthly virtual book club!) to share the 20 must read summer books for your vacation!
In addition to discovering some fun new books (that already come highly recommended), we're celebrating the start of summer reading in a big way–with a fantastic giveaway for a $250 Amazon gift card and EIGHT free books! Tune in below for the 20 Best Summer Books List and then make sure to enter the Rafflecopter at the end for your chance to score big. This year there's a fun bonus–WE ARE GIVING AWAY 100 COPIES OF OUR TOP ALL-TIME PICK too! Wa-hoo!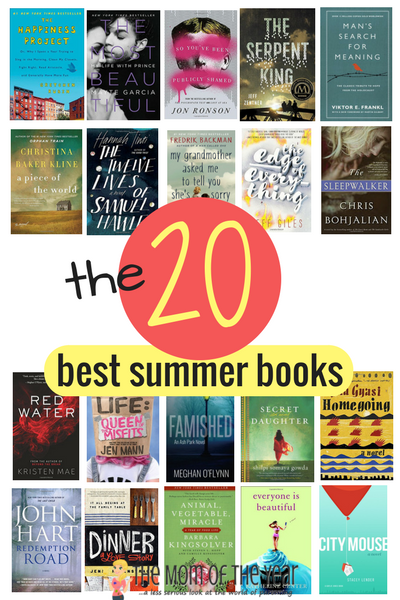 20 Must Read Summer Books for Your Vacation:
***********************************************************************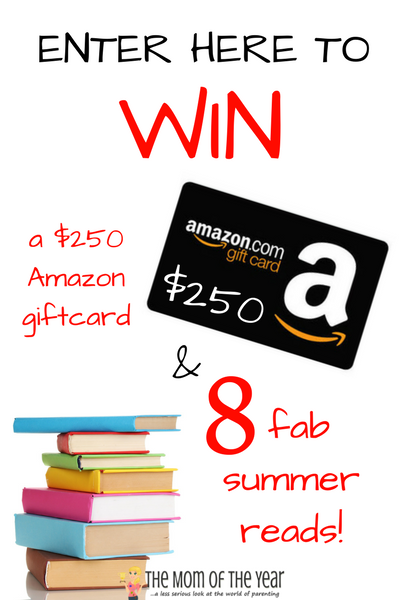 And that's it, friends! Our list of the 20 Best Summer Books you need to kick back with during all the sun-soaked days ahead of us! As promised, the giveaway for a $250 AMAZON GIFT CARD and copies of some of the titles on this list (Red Water, Famished, My Lame Life: Queen of the Misfits, The Sleepwalker, Man's Search for Meaning, Homegoing and Redemption Road) is below! No better way to keep your reading stash well stocked and you can use the gift card to grab some other titles that are on your own wish list. Sweet!
As long as you are 18 or older, live in the continental United States, and enter before June 16, 2017 at 5:30am EST, you are eligible to win!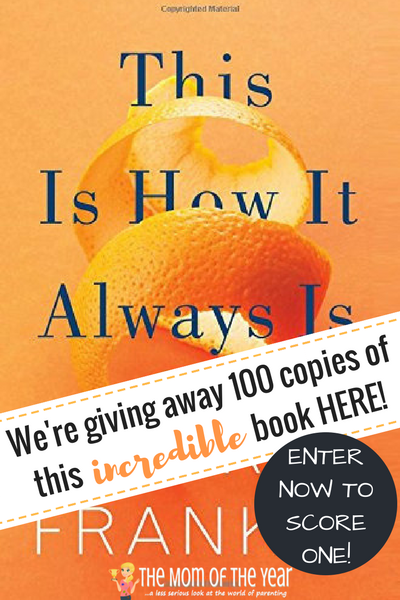 Also as promised, we are tickled to be giving away 100 COPIES of the favorite title our book club has ever read, This is How It Always Is by Laurie Frankel! Read the whole post HERE to find out why it is such an exceptional book, and then hop over quickly to enter the giveaway! Thanks to the generosity of Flatiron Books, copies will be sent to the first 100 people who enter the giveaway* (The grand prize winner included! The same giveaway deadline and rules as above apply.) We could go on and on about This Is How It Always Is, but to put it simply: it is important, life-changing, and beautiful. This isn't just a book you want to read, it's a book you need to read.
*Note: remember each person can gain multiple entries, so don't assume that all 100 copies have been claimed when the entries total goes over 100!
***********************************************************************
Thanks for joining us in this kick-off to summer reading celebration with this list of the 20 best summer books! Happy summer and happy reading, friends!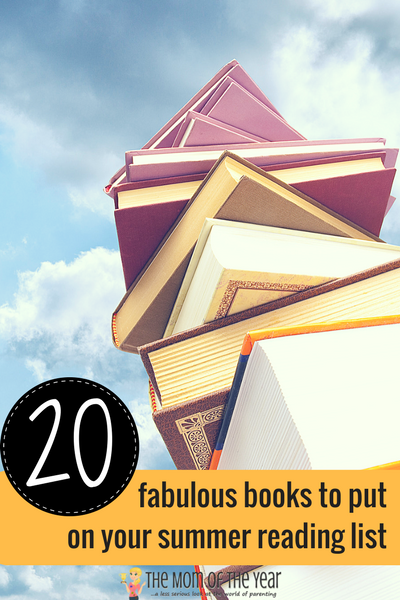 ***********************************************************************
***Thank you to Flatiron Books, Jen Mann, Kristen Mae, Meghan O'Flynn, Macmillan Publishers, Anchor Books, Beacon Press and Vintage Books for providing copies of the books for the giveaway. All opinions are entirely our own.***
Book photo in second graphic: depositphotos.com, Image ID:9056658, Copyright:belchonock
Last image credit: depositphotos.com, Image ID:13362963, Copyright:coolfonk