This is a Sponsored post written by me on behalf of Dollar General for SocialSpark. All opinions are 100% mine.
Raise your hands now… who else has to host a Christmas party with 74 kids??
Oh what, it's just me?  While there aren't quite that many kids coming to my house on Christmas Eve, there are A LOT!  So not only do I want to make sure that there is a table that's just for them to use, but I know it's all going to have to endure many spills and probably end up getting pitched.  Bottom line, I don't really put anything out that costs a lot of money!
So I ran down to Dollar General to grab some Dollar General Holiday décor.  I found these adorable drink labels and just couldn't pass them up!
 A quarter each for that much cuteness? Sign me up! I just attached it to a soda bottle, but you could also put it on the front of a glass drink dispenser filled with punch!
And since I'm pretty much obsessed with gold glitter this year, I had to grab some pretty little gold flowers with clips.  My initial thought was that I was going to use these for napkin "rings", but after seeing the glitter coming off a bit, I decided against that.  Don't know how the other parents would feel about all their kids all having gold, glittery lips in Christmas pictures.
So, instead I just scattered them around the centerpiece in the middle of the table. So pretty, gives it that little pop and I don't have to worry about glitter getting everywhere!
Since we all know that kids can be a tad impatient waiting for the meal to be served, I thought I'd give them a little something to keep busy with!  I grabbed one Rudolph coloring book for a $1 and just tore out the pages that had activities or puzzles.  I used a glue stick to adhere them to a large sheet of construction paper and then got them laminated.  A few dry erase markers later and we now have interactive placemats to keep the kids busy while the adults talk!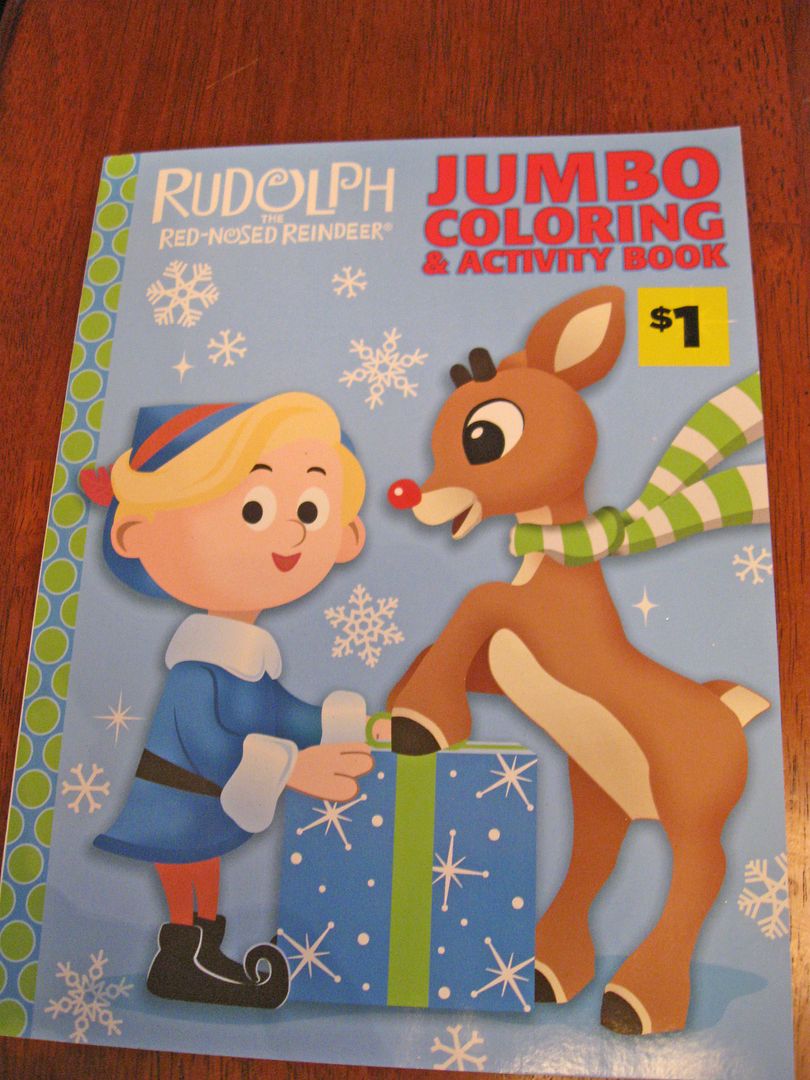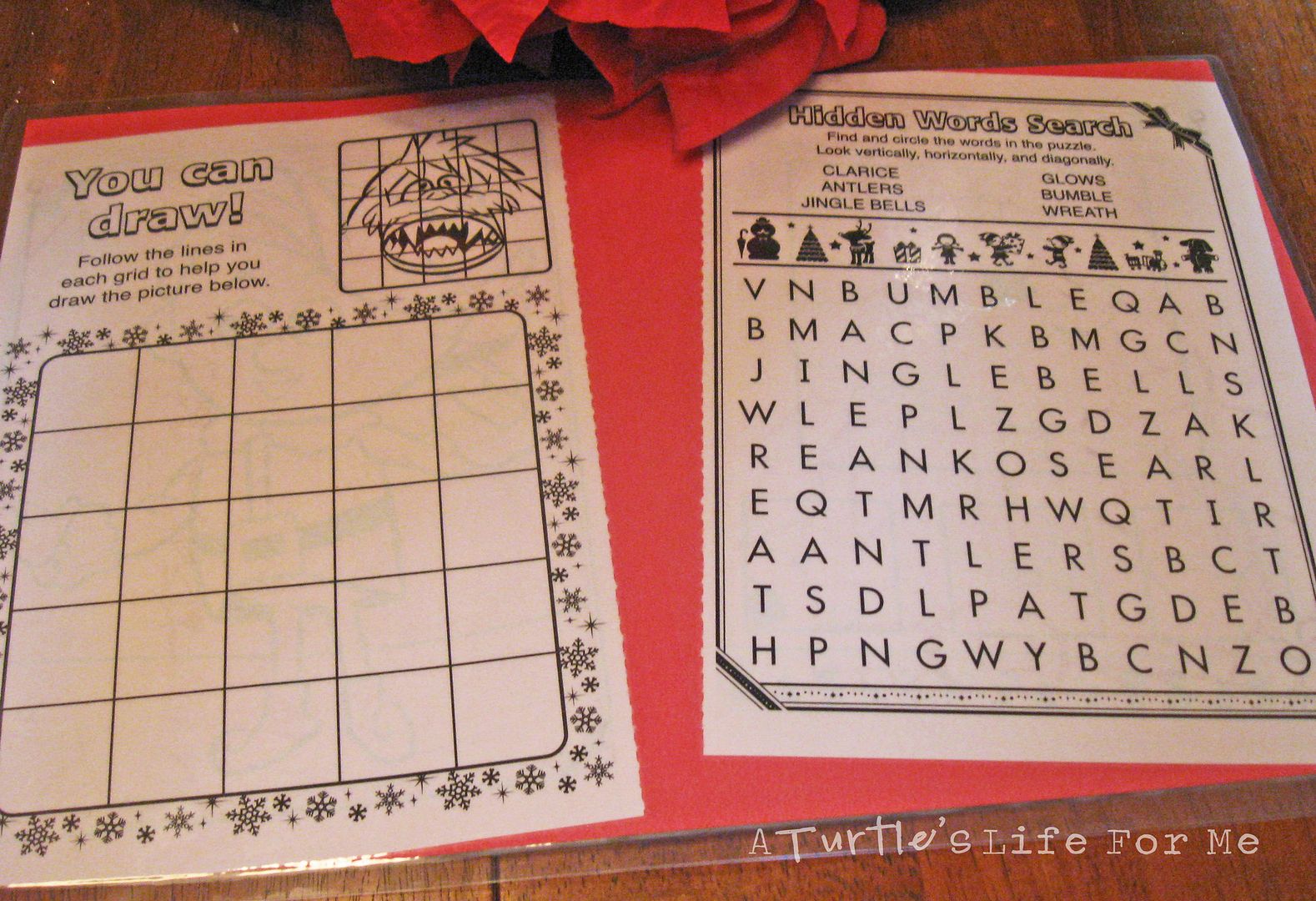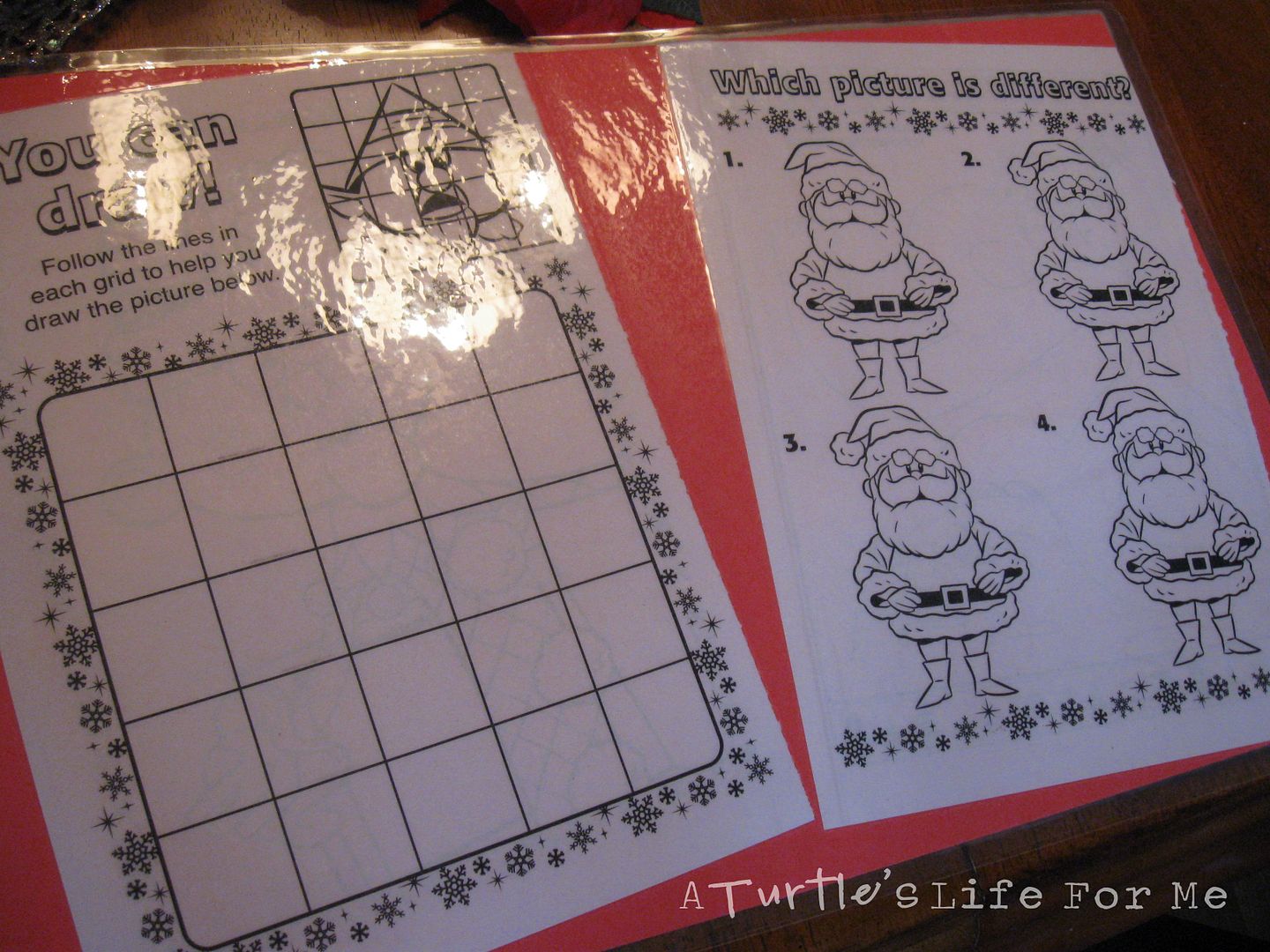 There was so much at my Dollar General to pick from, that I actually had a little trouble narrowing everything down!  And guess what??  Now one of you will have the same problem!  I get to give away a $20 gift certificate to Dollar General to one of my lucky winners to help you pick up those last minute items that you need for holiday entertaining!
To enter, leave a comment on this blog post answering this question: What Holiday memories can Dollar General help you create this year?
And be sure to check out Dollar General on Facebook for even more ideas and savings!