If you follow me on good ole Facebook, you know I've fallen in love with a new product recently.  It is amazing how we can go through our lives (okay, maybe just the last couple months) hearing about things, but never taking two minutes to try it and then one day it clicks, and BAM… you're in love.
Krylon's new Glitter Blast spray paint is ridiculously awesome. I seriously love it.  Ridiculous!
I am not a big spray painter.  I'm impatient and always, ALWAYS put it on too thick and then we all know what happens.  I wish I was better at it, because it seems so much faster, the colors are pretty cool and there are no brushes to clean up afterwards!!  But even when my spray paint projects start out well, I always push it too far and end up with drips and clumps.
Glitter Blast is still the same way (yes, I still had some drips! Oy vey!), but it's SO much easier to disguise it!  I even took my finger to some wet overspray and just smoothed it on to the project where I needed it and it wasn't even that noticeable!  Glitter Blast is the non-spray painter's favorite spray paint evah!!
Plus it's just awesomely cool looking and you won't even believe that it just sprayed out of a bottle!
For this project, I just wanted some quick, cheap candles for a little New Year's Eve ambience.
I grabbed 4 glass candle holders from Dollar Tree and then cut my stencils out of contact paper.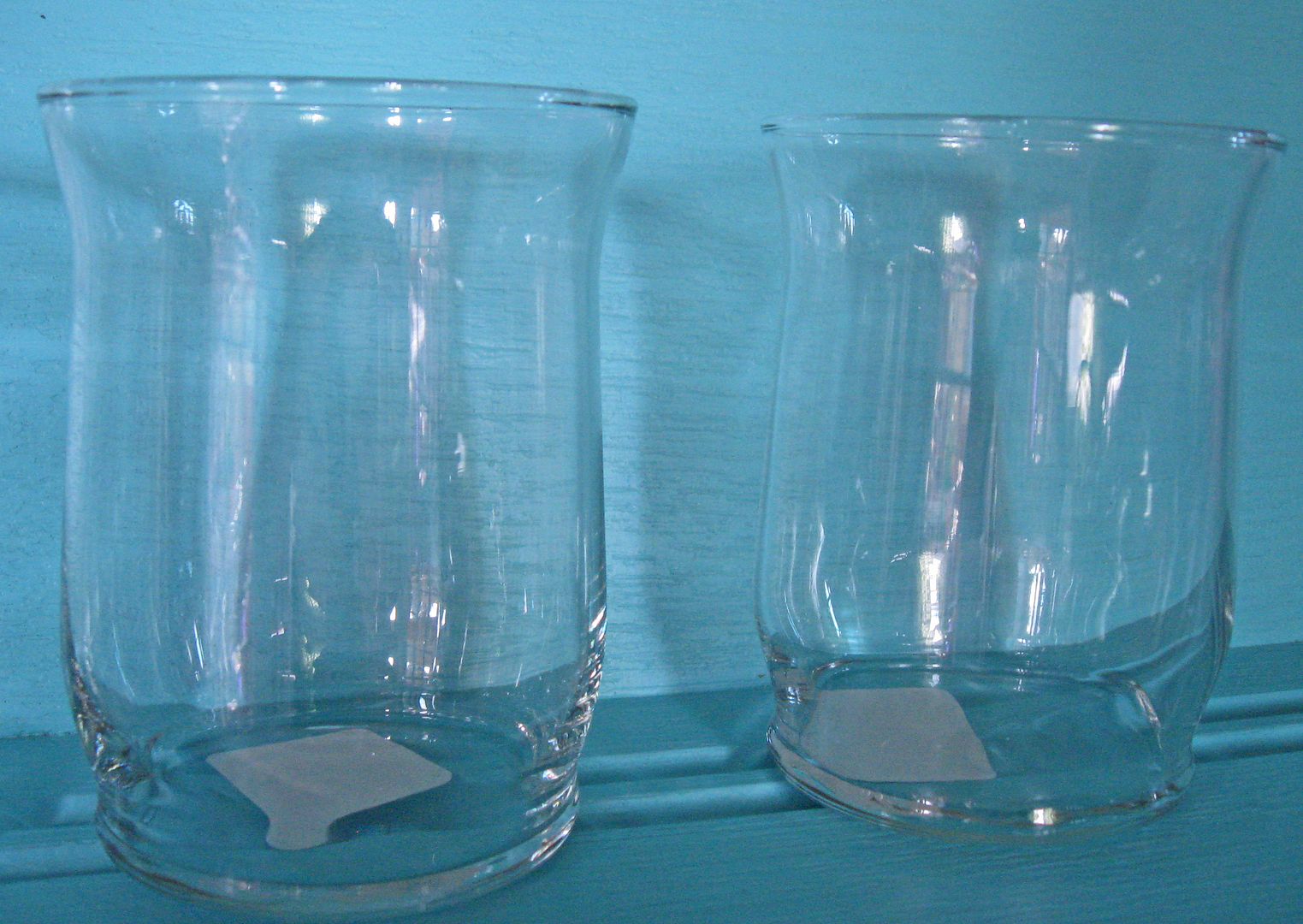 I did use my Cricut to cut them out quickly, but you could easily just trace your numbers on the grid side of the contact paper and cut them out with some good old fashioned scissors.  They still work, people!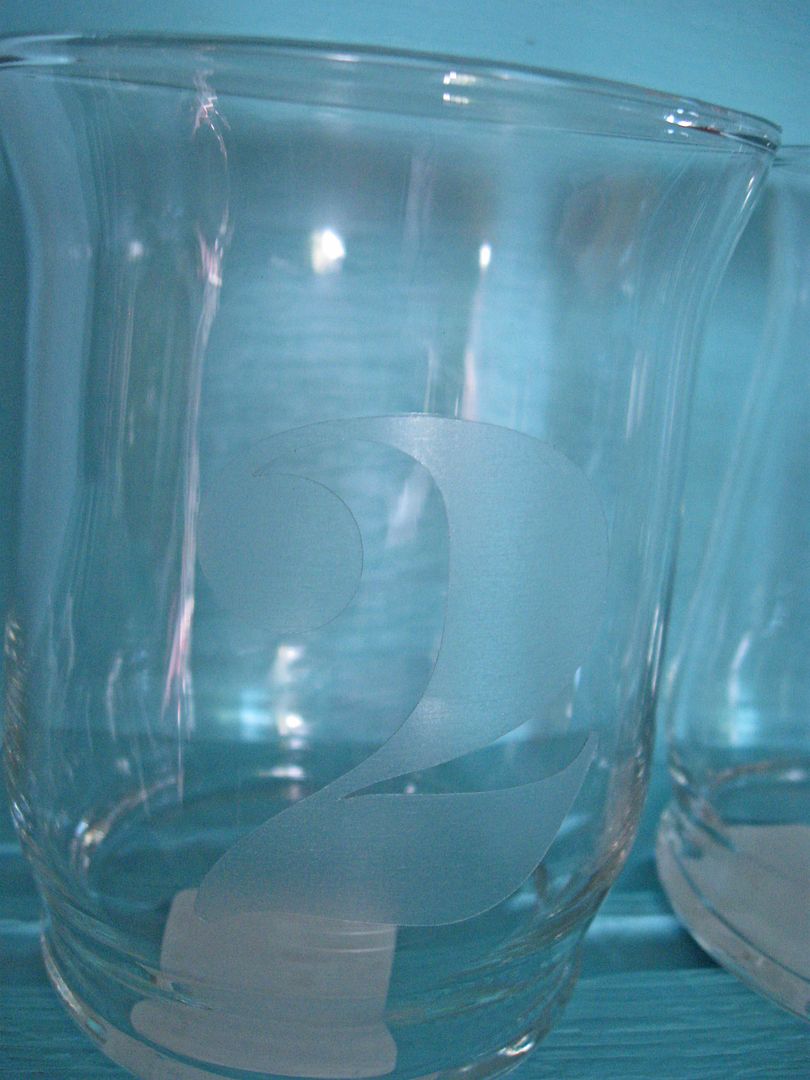 After I had them pushed down nice and smoothly on the glass, I flipped my candleholders over and traced the circle top onto the contact paper.
I didn't want to get any overspray on the inside of my glass, so I gently placed the contact paper circle right on top of the opening.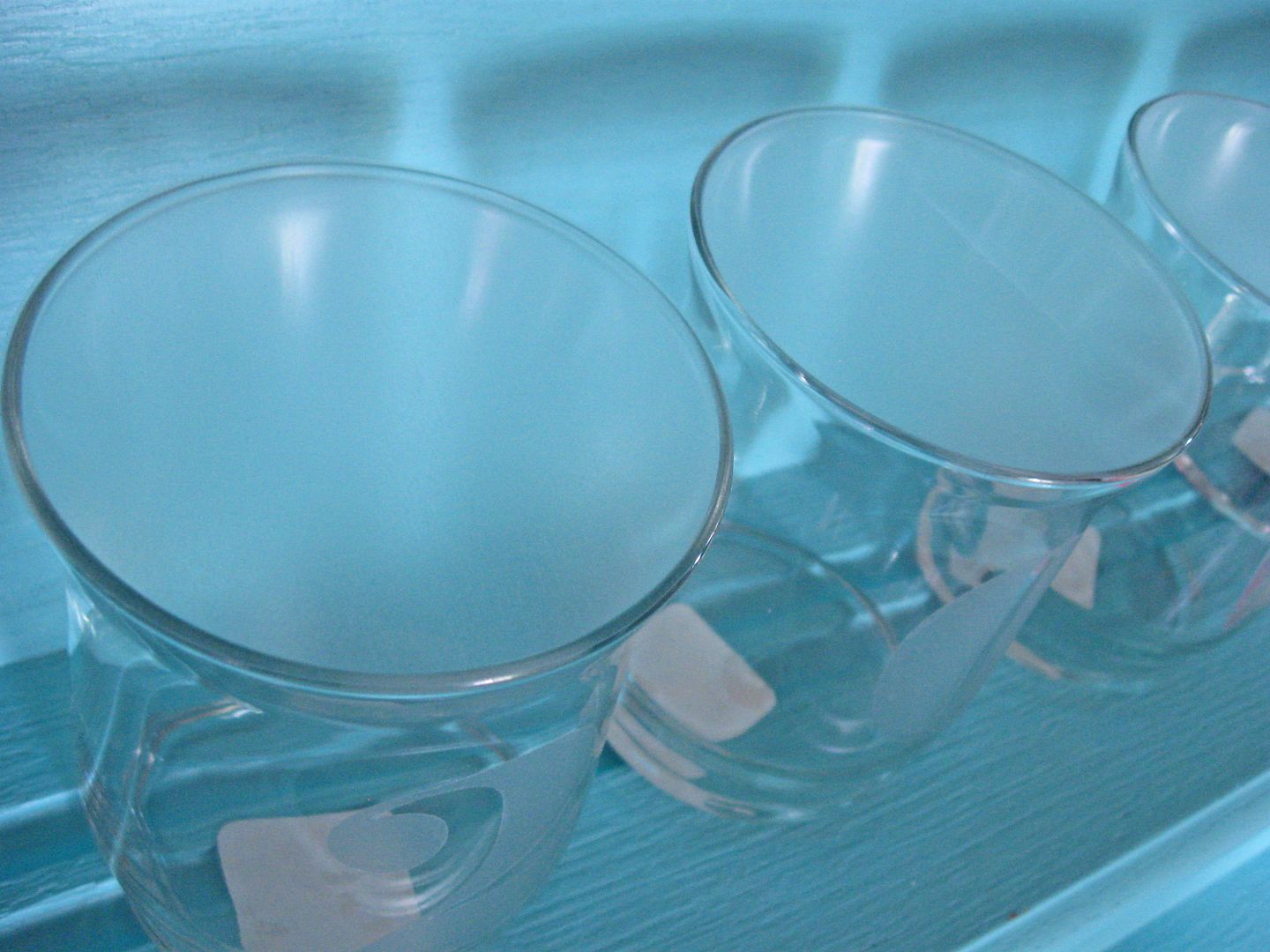 It is freezing and snowy here in PA, so I set up shop in my sunroom with the strict warning that I better not get any overspray on anything or I'd have a grumpy hubby. I used Krylon's Golden Glow but they have lots of gorgeous colors to choose from!
A couple quick sprays later and it was time to peel off my contact paper numbers.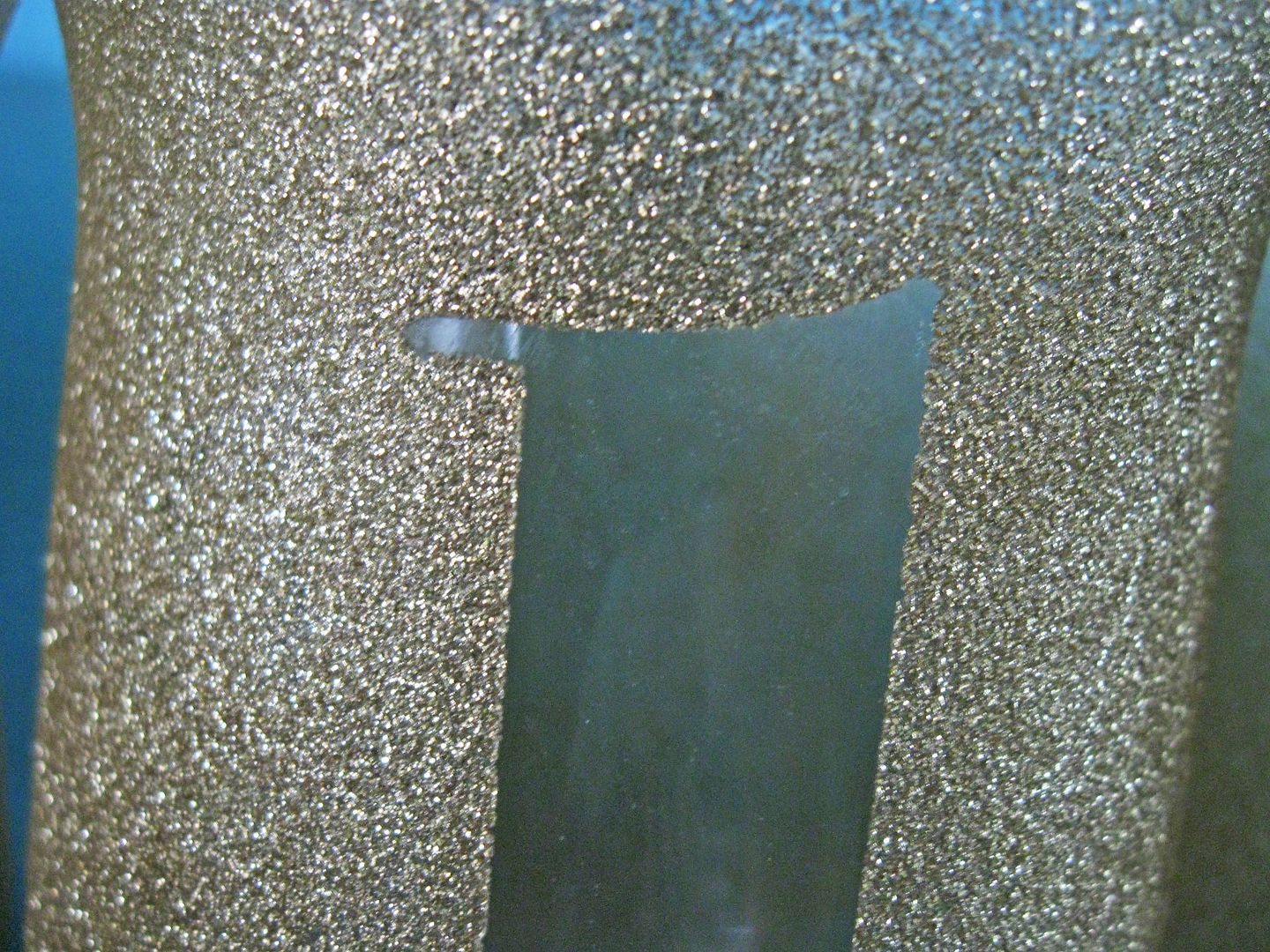 LOVE the crisp lines!  I never get lines that crisp when I use this technique with regular spray paint. I'm not sure if this is thicker because of the glitter and therefore doesn't run as much, but I do know that it worked perfectly for me and I could stare at the crisp lines all day!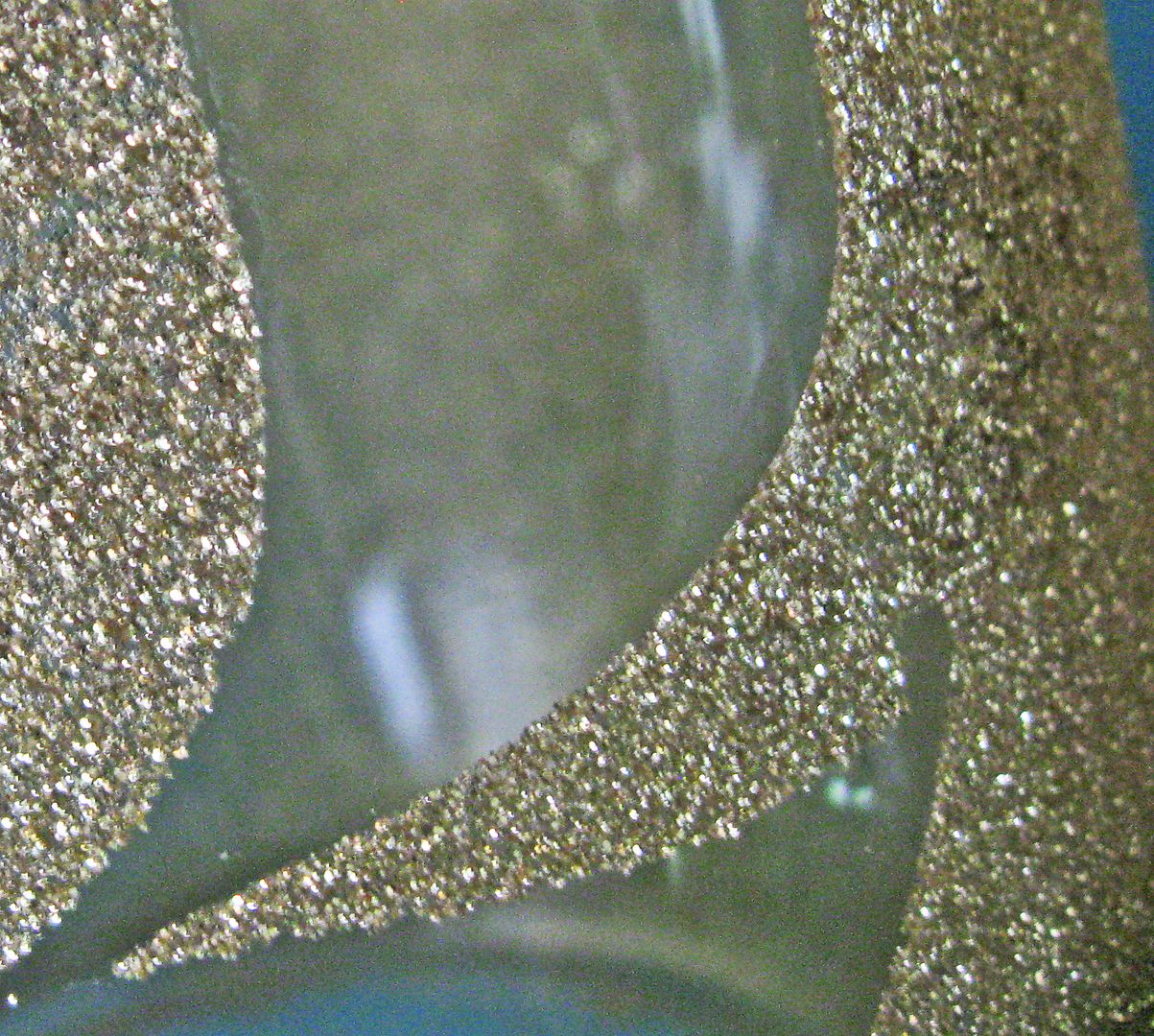 All I had left to do was pop a couple flameless candles in there and I had some sparkly New Year's Eve decorations for just a few bucks and a couple minutes.
Happy New Year's, friends!!
This post was sponsored by Krylon but the ideas and opinions are 100% my own.
Linking up to:
Tatertots & Jello,