This is a sponsored post written by me on behalf of Gallo Family Vineyards. All opinions are 100% mine.
The most wonderful time of the year or non-stop chaos until everyone crashes on December 26th??
Talk to a sampling of your family and friends and you're bound to get replies from one extreme to another. But I'm here to tell you that you can ride the middle, folks.
Honest.
Don't let social media fool you…it's okay to let your holiday season be organized chaos while still celebrating the most magical parts of it!
The most chaotic part for me is always the transition period between Thanksgiving and December. So basically right now. Yep, right this very second, my brain is feeling a little frazzled.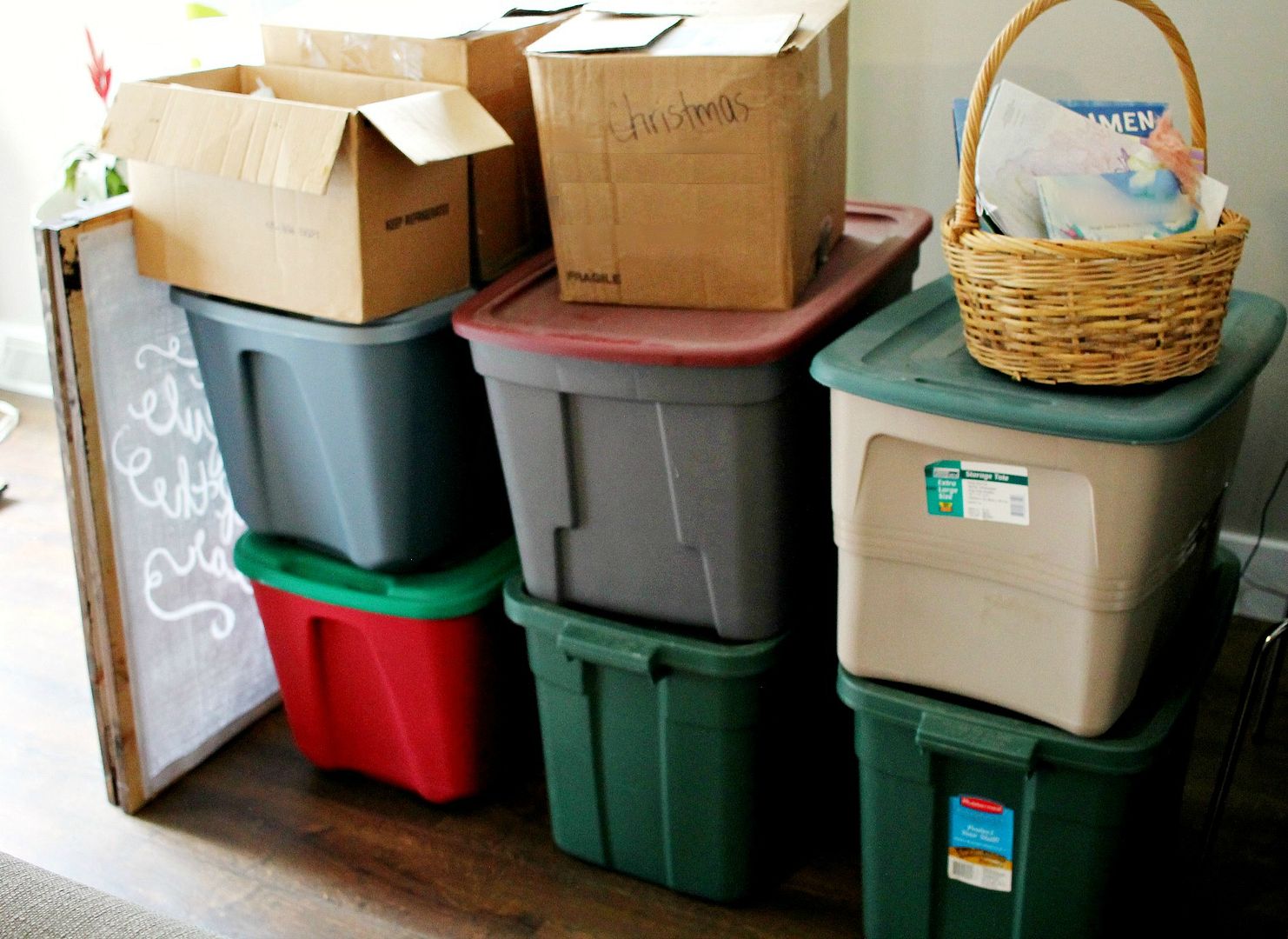 All the bins of Christmas decorations are pulled out and inhabiting every nook and cranny on the first floor.
The piles of bins aren't too bad, it's when they're opened that it looks like Christmas exploded around here.
It's been a bit extra stressful around here since we moved this year. Nothing… let me repeat, NOTHING has a home anymore! We lived in our old house for 8 different Christmases and I knew where every decoration went and had a system.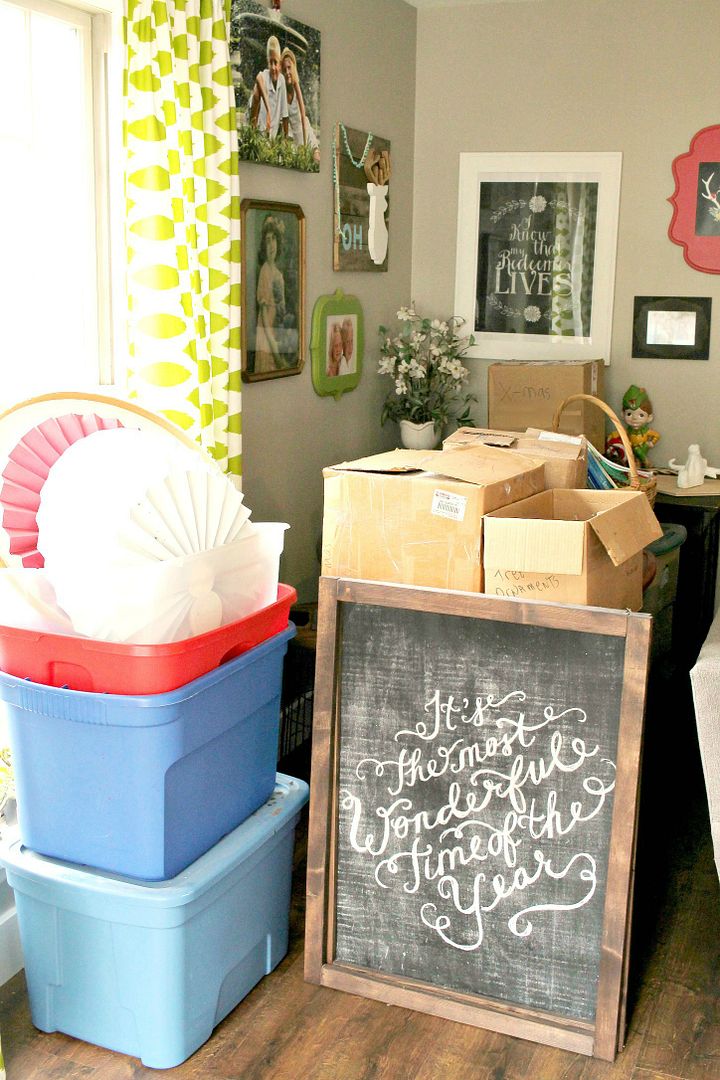 Now I'm in a brand new house, and my system isn't quite as organized:
Weed through piles in the basement to try to find where various movers placed all the decorations. That red and green bin that looks like it's screaming "CHRISTMAS!!"… oh, just all the disposable plates, cups and utensils that I've been looking for since the beginning of summer!
Bring bins of decorations up and realize you no longer have a mantel or hutch to decorate and all your visions need to be scratched.
Dig deeper into the decorations and realize that not all the lids were completely attached to some of the top bins. Dig even deeper and notice that when the workers were busy with renovations last spring, they weren't exactly worried about recovering some of these bins and not all the decorations fared too well. Insert sad face, but DO NOT cry!
Remember, we're riding the middle! We're enjoying the holidays and all of the activities and excitement it brings, but we are NOT stressing about everything being perfect!
It's pretty much a guarantee that some lights will be tangled.
You know what?? They can always be untangled!
Your Christmas tree will be gorgeous and anxiously awaiting all your homemade ornaments.
And then there will an ornament disaster.
Your best bet when the ornament disaster happens is probably not to grab your camera while your husband holds the tree steady…but that's the approach I went with anyways, because nobody gets upset during the holidays!!
Your dinner table will be covered in random decorations, craft projects that got stopped mid-way, various items you've bought at the store recently and maybe even a random can of paint that never made its way to the basement.
But who needs a dinner table anyways when after all of that decorating, the best you can come up with for dinner is pizza delivery and glass of wine??
And really… if that's the best you can come up with, you're doing pretty well at this holiday thing!
Our bins were out and decorations were everywhere for 3 days total. Yep, I'm sure there are some of you out there that get it all done and put away in a day.
But 3 days for us is pretty spectacular, so we ended with our feet up, a glass of Gallo Family Vineyard Wines in hand, and a view of our gorgeous tree to enjoy…even with all the holiday chaos!