This is a Sponsored post written by me on behalf of Gro-ables for SocialSpark. All opinions are 100% mine.
Remember last month when I shared my new secret to easy, fool-proof gardening??
Well, I'm happy to report that it's been 3 weeks, and I'm still standing by my assertion that Gro-ables by Miracle Gro is my style of gardening!
We've still had freezing temps at night here and there in good ole PA, so I haven't had any sprouts yet, but I have faith! These pods couldn't have been easier to plant (I'm talking just a couple minutes), and the price can't be beat (in my local store, they're only $1.29 each)! Umm, yes, these would be exactly my style. Can't wait till I can just walk out my back door to grab some ingredients for dinner rather than having to trek to the store for fresh, over-priced produce.
To plant them,  all you do is fill your pot with potting soil and push the pod down into the center.  You don't even need to cover it with more dirt!  I had pulled out my shovel and gloves and never even used them because this was so simple!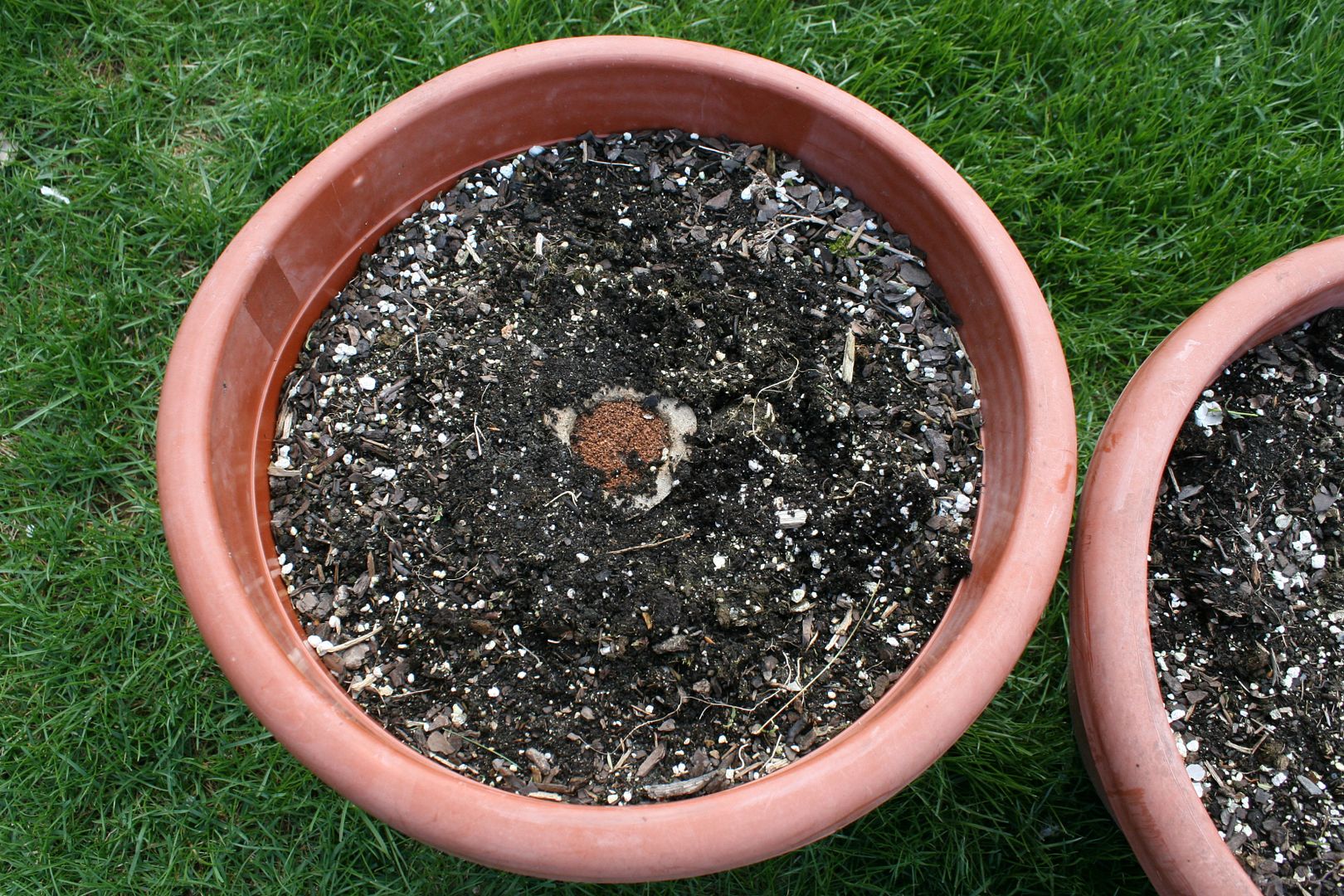 So while I've been waiting for them to sprout (impatient much??), I've been planning some of the meals I'm going to make with them. I planted lettuce, dill and basil.
Last month I shared my favorite BBQ Chicken Salad that uses the lettuce.
I'm also craving my Lime Shrimp & Avocado Salad lately. I know, I know. I'm always craving anything that has avocado in it, but with the addition of shrimp, this is especially filling and refreshing too! Perfect for summer!
But I'm thinking (read hoping!), that my basil will sprout soon, because all 4 of us are itching to have some Black Bean & Corn spread with fresh basil!
This is really similar to the Black Bean & Corn Salsa that I've been making for years, but a couple months ago, I decided to chop it all up and use basil instead of cilantro (I've never been a cilantro cheerleader). We LOVED it and used it as a spread on pork chops that were just to die for!
Black Bean & Corn Spread
Prep time:

Total time:

Ingredients
1 (15 ounce) can yellow corn, drained
1 (15 ounce) cans black beans, drained and rinsed
1 red pepper, chopped
1/4 cup fresh, finely chopped basil
1 small onion, chopped (you can use a red onion too)
1 tablespoon minced garlic
1 avocado – peeled, pitted, and diced
2 tablespoons olive oil, or to taste
1/4 cup red wine vinegar
2 tsp. sugar
Instructions
Combine everything in a food processor or mini chopper and chop until it reaches the consistency you want. I left mine a tad chunky but got all the big pieces out! This is best made the night before you want to use it so the flavors have time to meld together!
The second time we made this, we used it as a spread for chicken quesadillas (yes, with even more chopped fresh avocados!), and it was fantastic! The kids loved them and the basil gave it such a nice kick!
Since I'm not used to growing herbs, I spent way too much time at the Sprout it website where they broke everything down for newbies like me!  They explained how many plants they recommend per household, how much space you need in your garden, how to properly plant your pods and more!
How would you use your fresh herbs and veggies that you grow?  Share links to your recipes in the comments!