This Coffee and Cream Milkshake comes together in just a few minutes but tastes decadent!
In this day and age, things are usually a lot more involved and overly-complicated than they need to be. Often times, the simple things in life are still the best.
Waking up feeling well-rested.
A lunchtime walk on a gorgeous day.
That perfect cup of coffee right when you need it.
The entire family being in a great mood. On the same day!
A treat like a milkshake for no reason whatsoever.
The simple things that when you slow down and think about, are really pretty great. Almost as great as this Coffee and Cream milkshake!
The other day, I was having one of those great days. Our house is completely torn apart right now while our contractor renovates the entire first floor. There's no furniture on the first floor, our entire kitchen is boxed up with the exception of a few dishes and small appliances we're keeping upstairs, we have holes in the floor going down to the basement and the hammering starts up again each morning by 8:00 a.m. at the latest.
But I was having a great day! So with my limited kitchen resources, I whipped up these Coffee and Cream Milkshakes, and my tastebuds practically exploded. I honestly was a bit too excited just because I got to smell a cup of coffee in the afternoon! And while that's pretty awesome in itself, these milkshakes will have you reaching out for a wall to steady yourself.
And now that I realize how fast and easy it was to make these, I might just be whipping up this yummy treat more often. I know nobody around here will be complaining about that!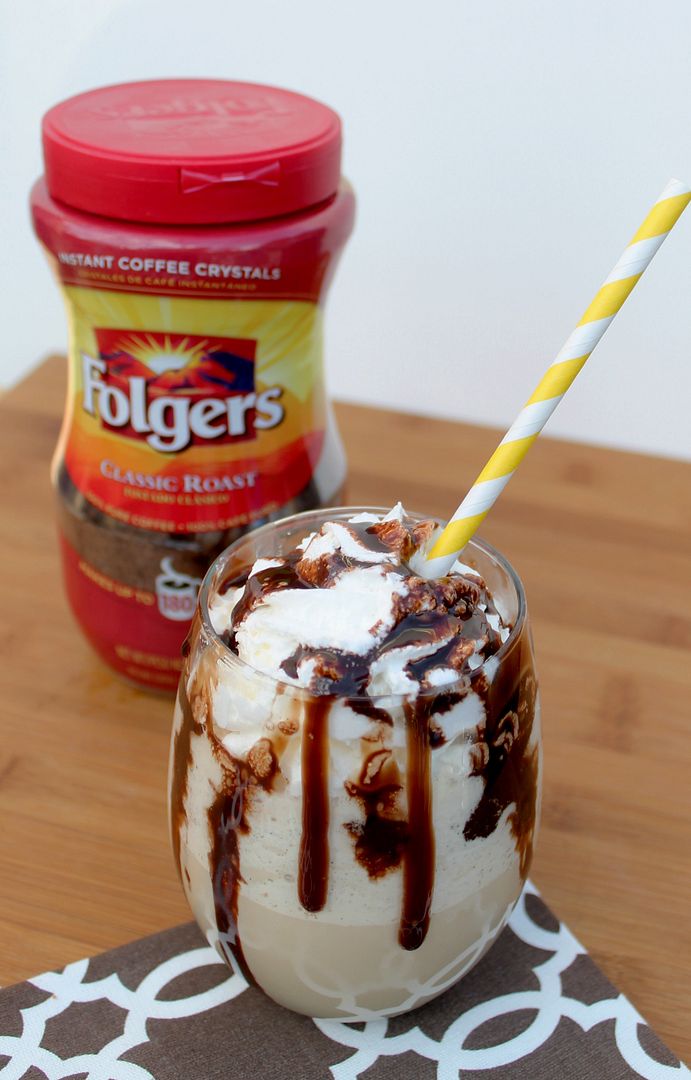 Coffee and Cream Milkshake
1 tsp. Folgers instant coffee
6 oz. hot water
4 scoops vanilla ice cream
whipped cream
chocolate syrup
In a mug, add instant coffee crystals. Pour hot water over and stir to combine. Place in fridge until completely chilled.
Once coffee is chilled, add coffee and ice cream to blender and blend until combined.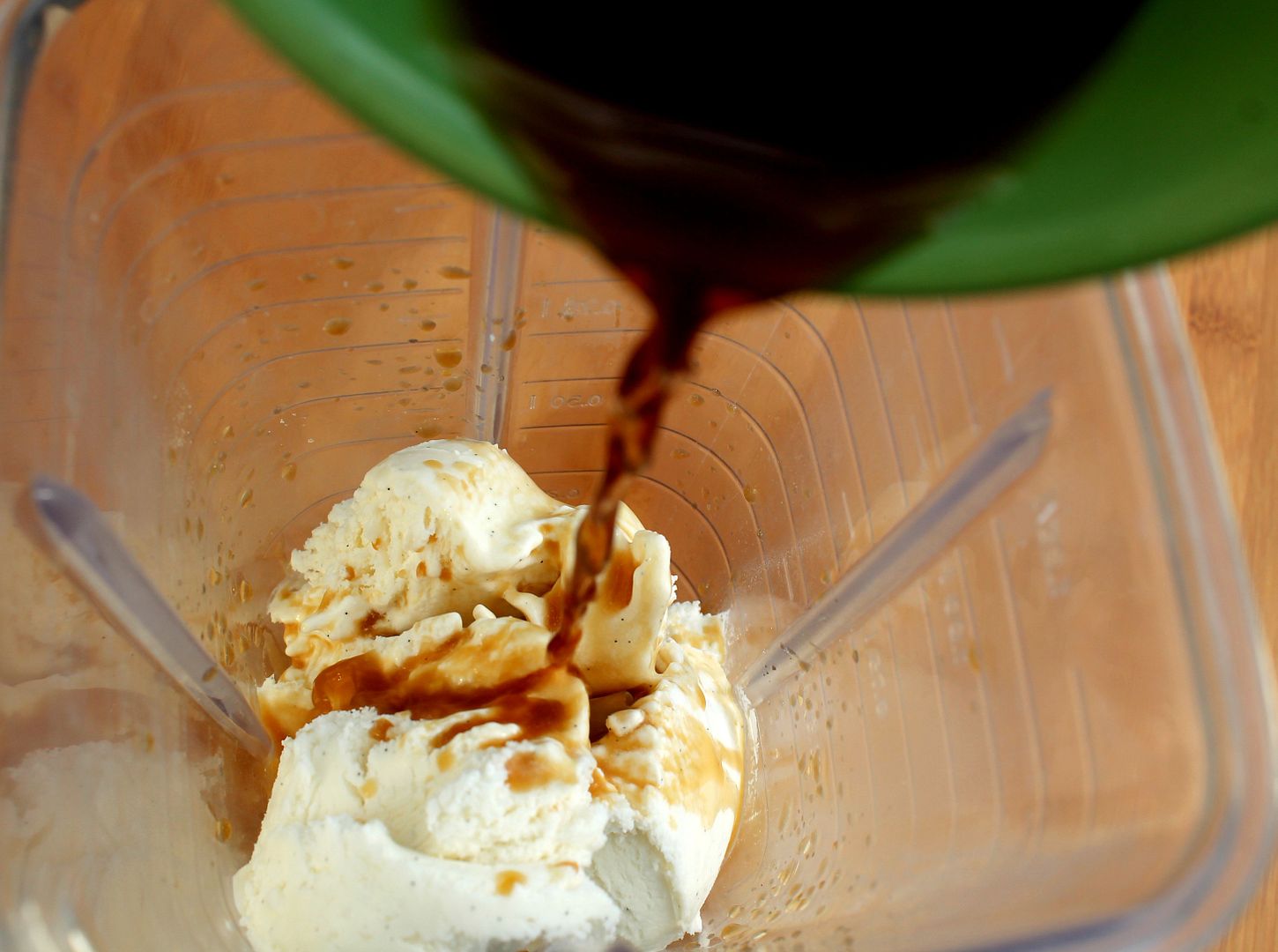 If you want it a little thicker, you can add ice cubes until you reach the desired consistency.
Pour into glass and garnish with whipped cream and chocolate syrup.
Serve immediately and try not to groan while you're drinking it!
And while I can rave all I want about the simple things in life, we're still a modern family with a busy schedule that doesn't always leave a lot of time to plan ahead. The instant coffee worked perfectly for a treat like this. We didn't need to brew an entire pot, and it was ready in minutes. It was also mid-afternoon when I decided to make this, so one cup was the perfect amount! No waiting for an entire pot to brew and no waste!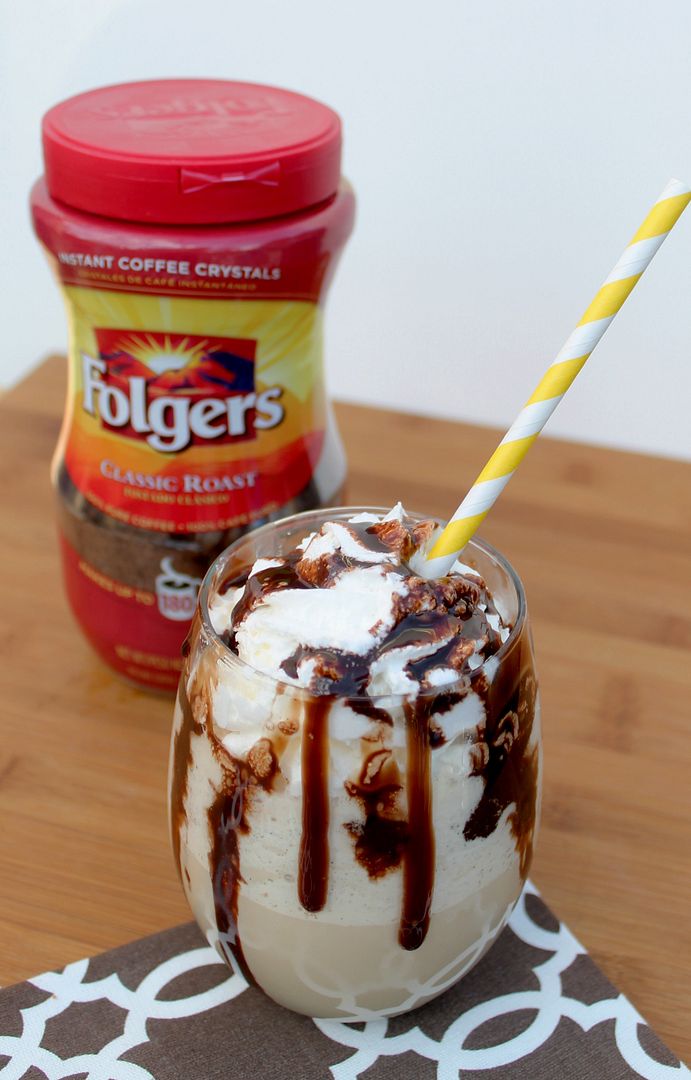 Save
Save
Save