This is a sponsored post written by me on behalf of Beneful for IZEA. All opinions are 100% mine.
Last Spring, we brought this adorable 2.5 month old rescue puppy home, and we all let out a collective "awwwww"!
While we're no strangers to being dog-owners, this was the first time we've owned a puppy. Whoooole different ballgame here, people!
And while we're talking about ballgames, puppies love to play. A LOT. And then play some more. And even though we had an endless supply of balls, frisbees and other toys, unfortunately, we didn't have a fenced-in yard.
We do, however, have a newly upgraded Dog Park very close to our house that we have taken great advantage of!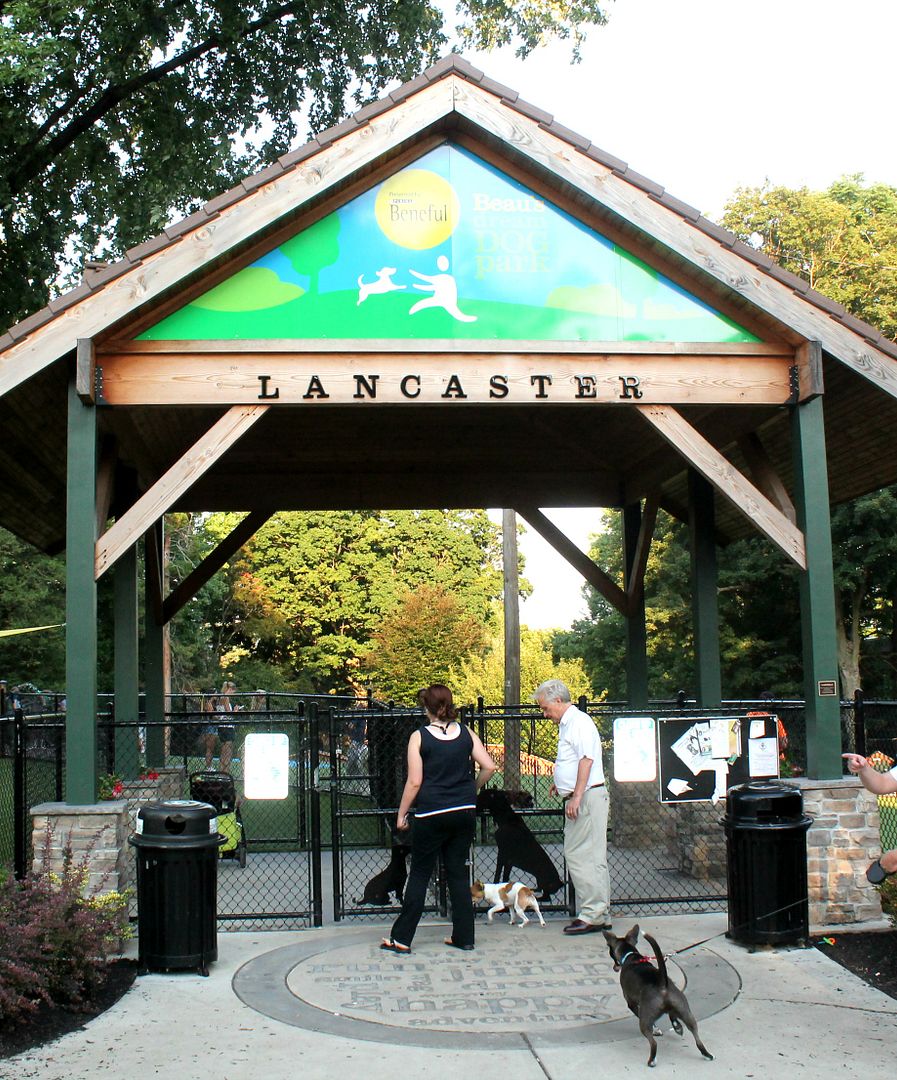 A few years ago, this was just a patch of grass for dogs to romp around in. It wasn't really kept up with and there was nothing drawing people to it. Then a local resident heard of the Beneful Dream Dog Park Project and submitted her application and WON!!!
Beneful's Dream Dog Project is an initiative that started in 2010 to help build and/or improve dog parks across the country. Each year, Beneful, in partnership with GoFundMe, chooses a minimum of 12 dog parks to provide financial AND hands-on support to make this happen…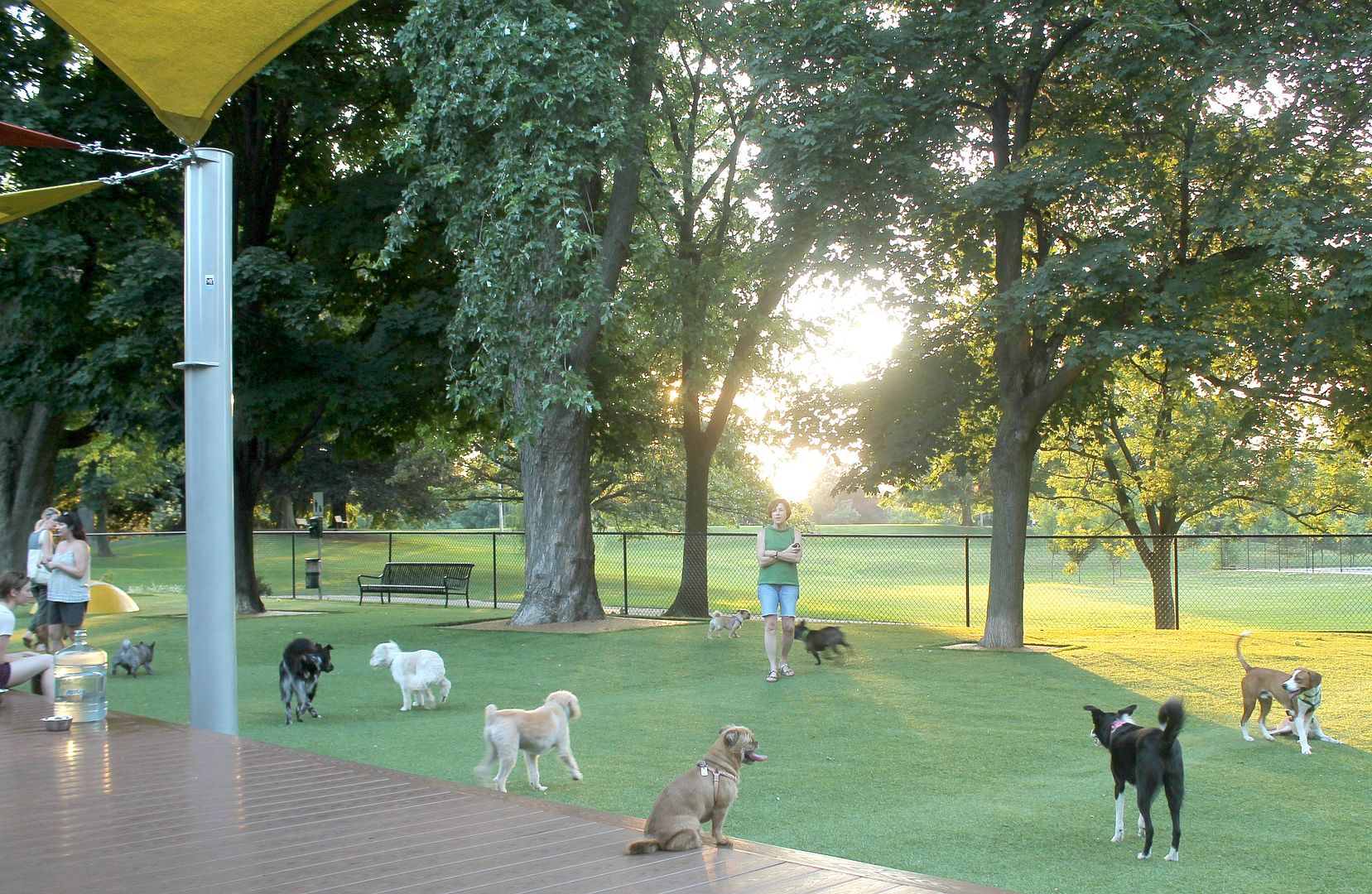 How amazing is this place?! It provides much needed social interaction for the dogs in a clean, safe and fun environment.
Our puppy LOVED it! It was so much fun for us to see him interacting with other owners and meeting new friends! These two look like they're having the greatest time!
The Beneful Dream Dog Park is separated into a side for large dogs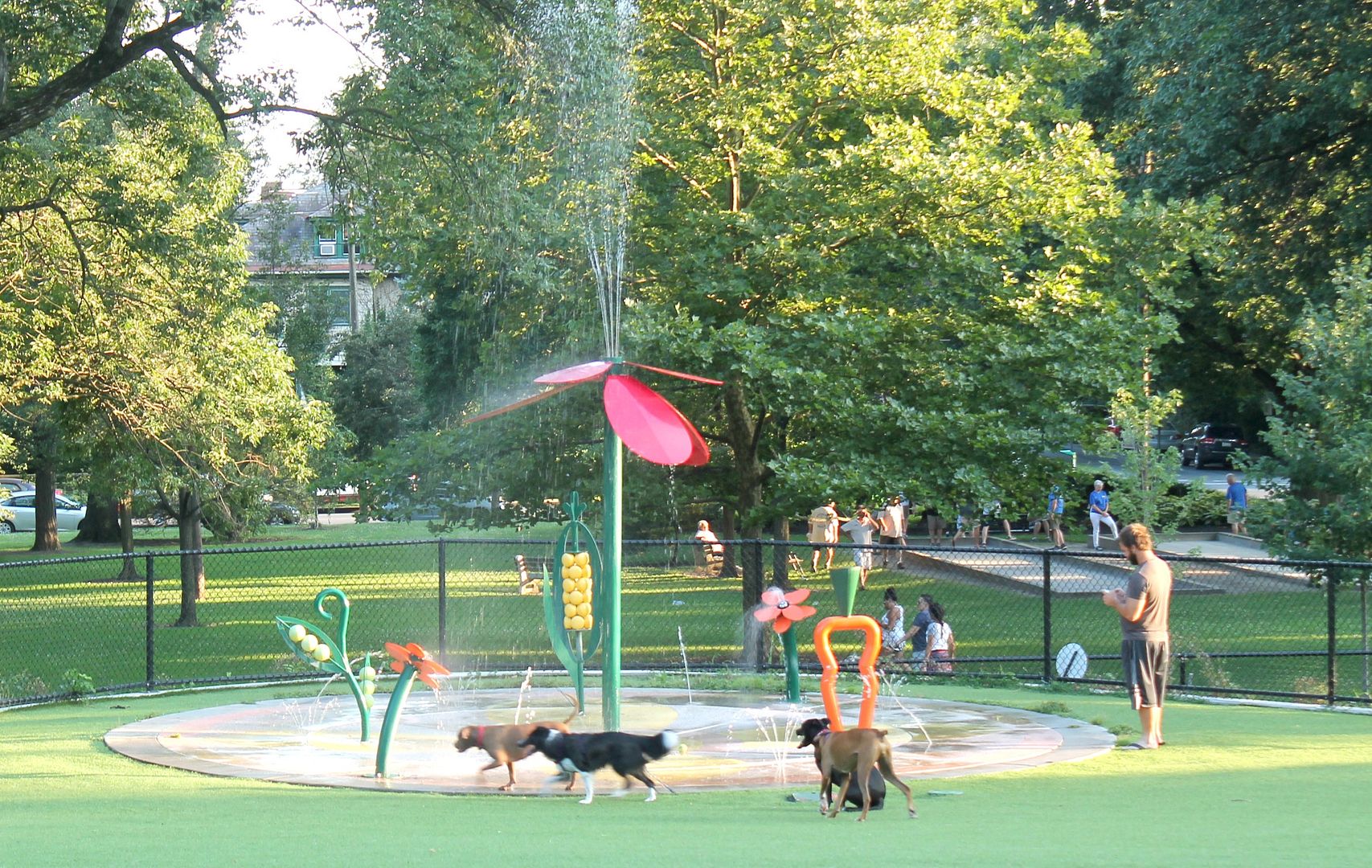 and another side for the smaller dogs.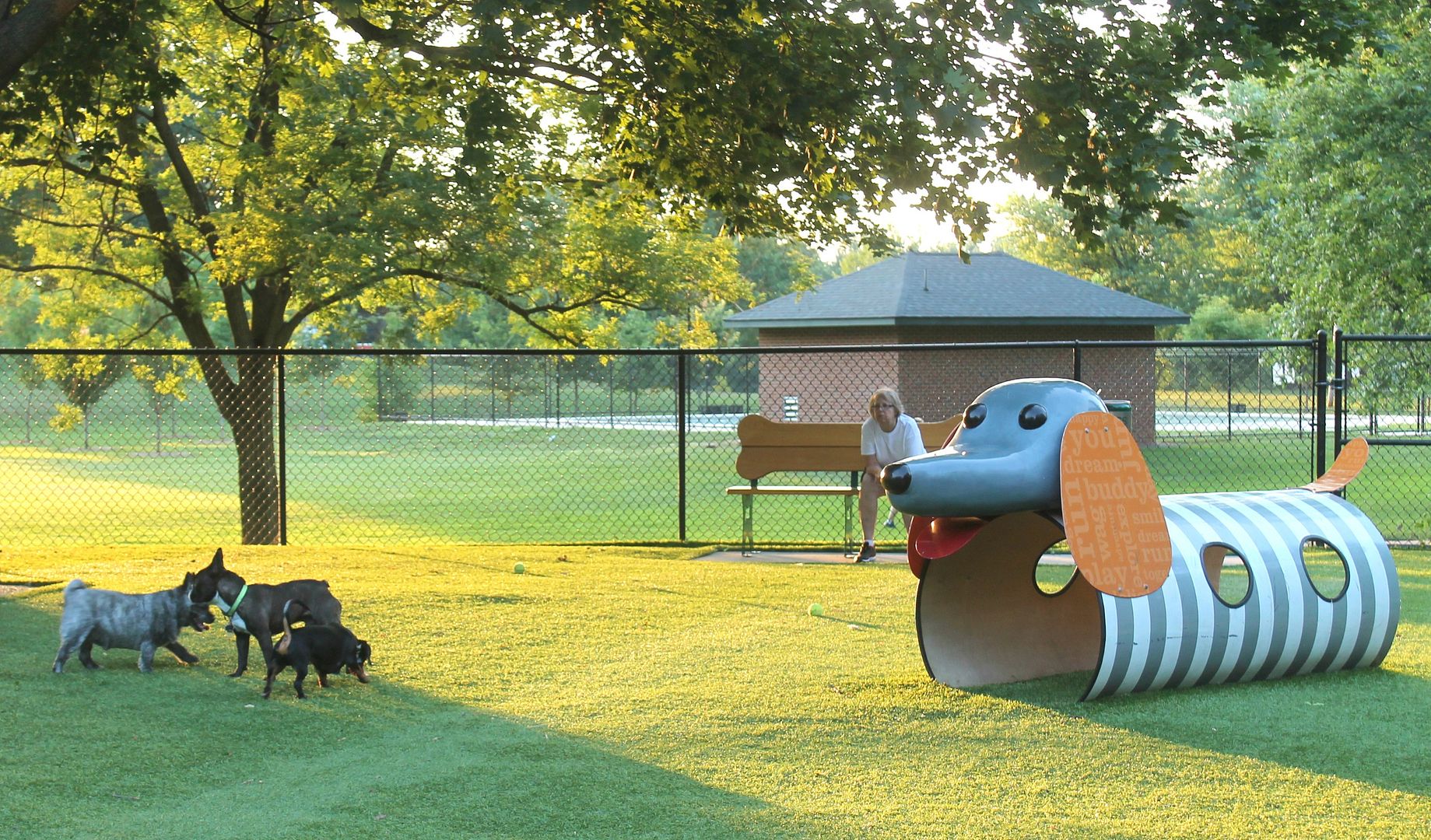 It's entirely turf, so you don't need to worry about muddy dog prints after they get done splashing in the water park.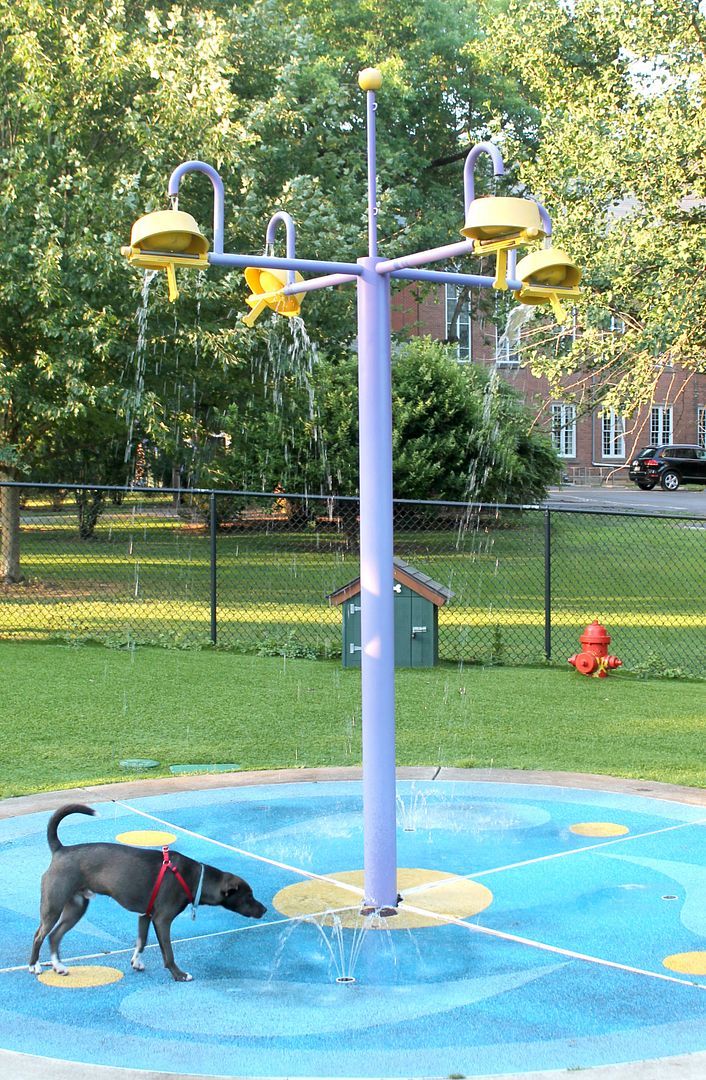 There are waste stations, so you can easily clean up after your dog and water stations, because they will be playing hard and need a drink!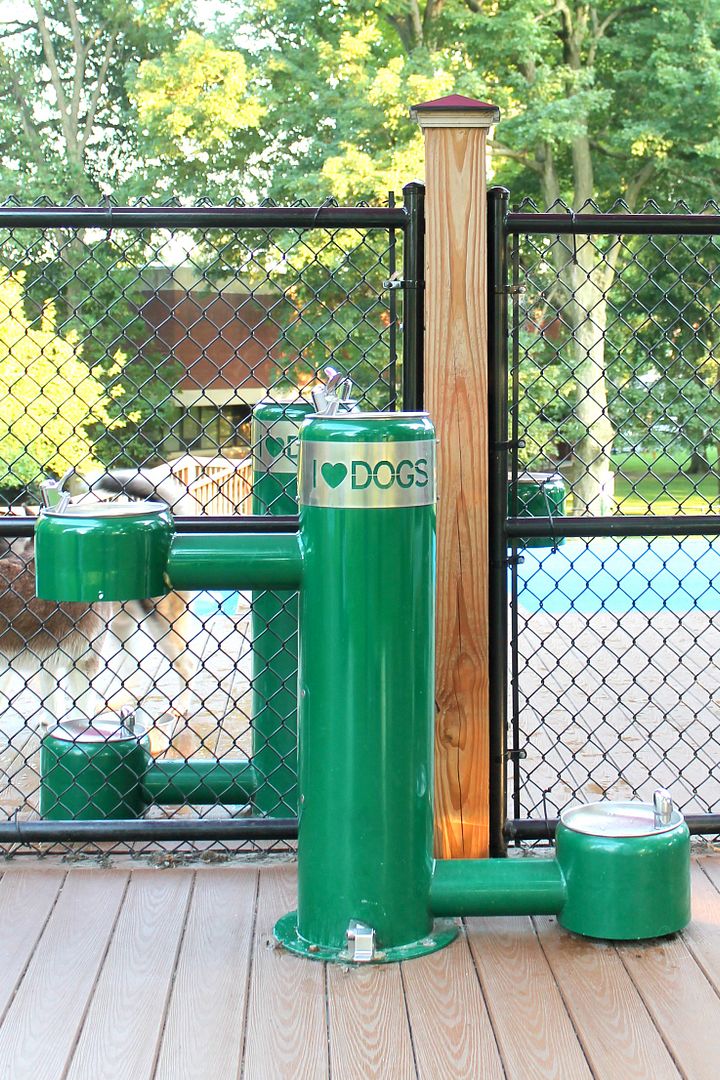 There was a tennis-ball throwing tree and a roller coaster bridge for the large dogs! Off-the-leash exercise is so important for dogs, and a dog park is the perfect opportunity to give your pup this freedom!
And a shaded pavilion area for the owners to sit back and let the dogs do their thing!
When I was reading the reviews for our particular dog park, some people were saying they drive 3+ hours just for this dog park! Every one of them said it is well worth it to see their dog have a mini vacation!
Here's what I want you to take away from this post, though… you can help bring a dog park just like this to your own town!! Whether you have an existing dog park that needs some sprucing up or you're starting from scratch, Beneful and GoFundMe want to hear your story and hopefully work with you and your community!
All you need to do is set up a GoFundMe page to enlist support from your local community. Beneful selects different GoFundMe pages to feature on their website, and yours just might get chosen! How amazing would that be for your town and all the dogs that will benefit?!
In the meantime, let's have a little GIVEAWAY so your dog can have some playtime now! Leave a comment below letting me know if you've ever visited a dog park, and I will select one winner at random to win a Beneful Dog Park Pack (a bag, leash, Frisbee, tennis ball and Beneful coupons).

Save