Few people are more excited for the start of summer than teachers everywhere. I've worked in many an elementary school and have seen it first-hand. And have also experienced it myself while working as an aide!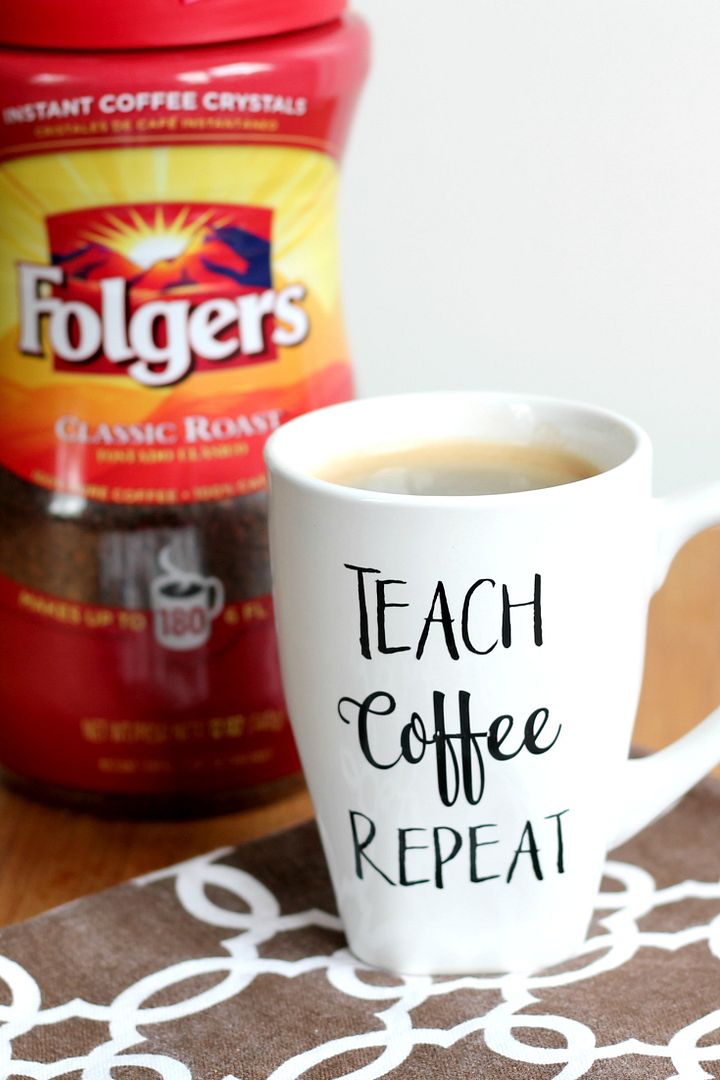 It's contagious and so well-deserved. They appreciate every moment they have during the summer to savor life, and we like to send them off with a little gift that helps them do just that!
And while most of the gifts teachers receive at the end of the year arrive on the last day of school, we like to give ours a few weeks early. Especially this year when our gift is something the teachers will no doubt need to get through those last few weeks!
Have you been in a classroom lately? Free time is not easy to come by! It's not like an office setting where you can run down to the break room at whim to grab a cup of coffee. It's much more in the vein of "I have 1 minute to stop before I pick them up from library so grab me some Instant coffee and let's roll"!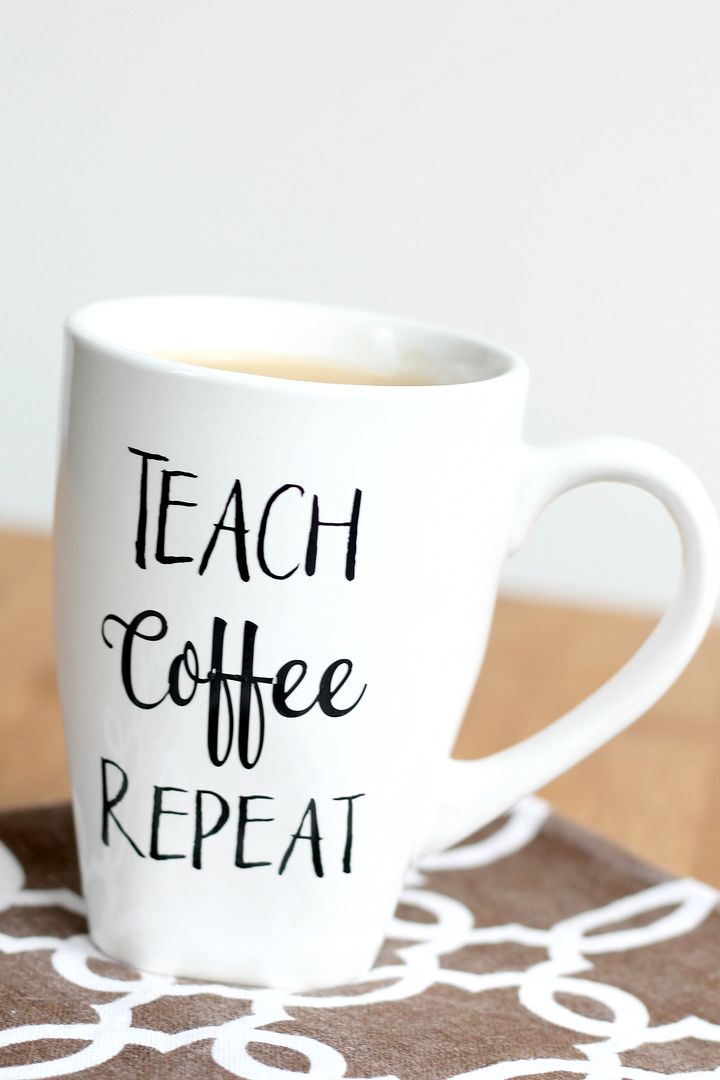 If you asked a teacher if they needed a little pick-me-up to get through the days, they'd chuckle at the absurdity of such an obvious question. If you asked a teacher if they had time to wait for an entire pot to brew, they'd howl at the absurdity of such an obvious question!
So we put together a little End of Year Teacher Gift that includes our favorite Folgers instant coffee, a very appropriate coffee mug that we made, one of our favorite books for some summer reading and a gift card that our teacher will hopefully use to splurge on herself!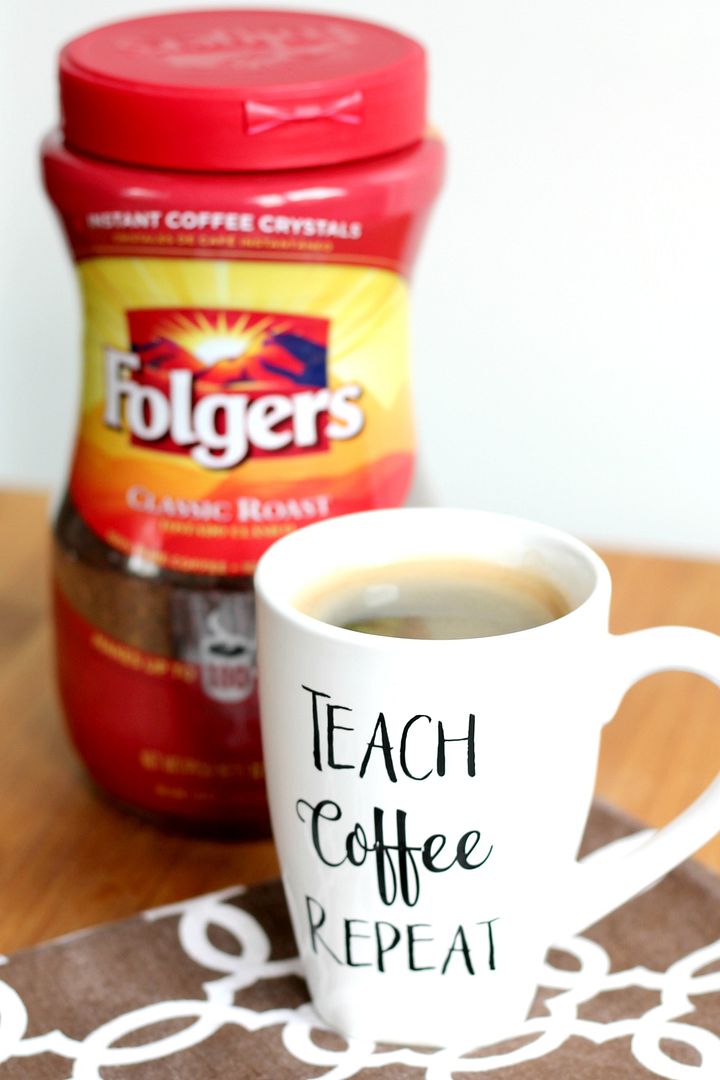 I used a 651 vinyl that is safe for handwashing and cut it with my Silhouette for the coffee mug. Here is the image if you want to use the same fonts that I did. You could even just print this out on cardstock and attach to your gift basket with a decorative mug instead!
You could even take it a step further than me and make some cookies to include in your gift basket! Your teacher will loooove it!! There is a Mocha Chocolate Chip Cookies Recipe on the Folgers Recipes page that looks amazing!
What would you put in your Teacher's Gift Basket to show her you appreciate her?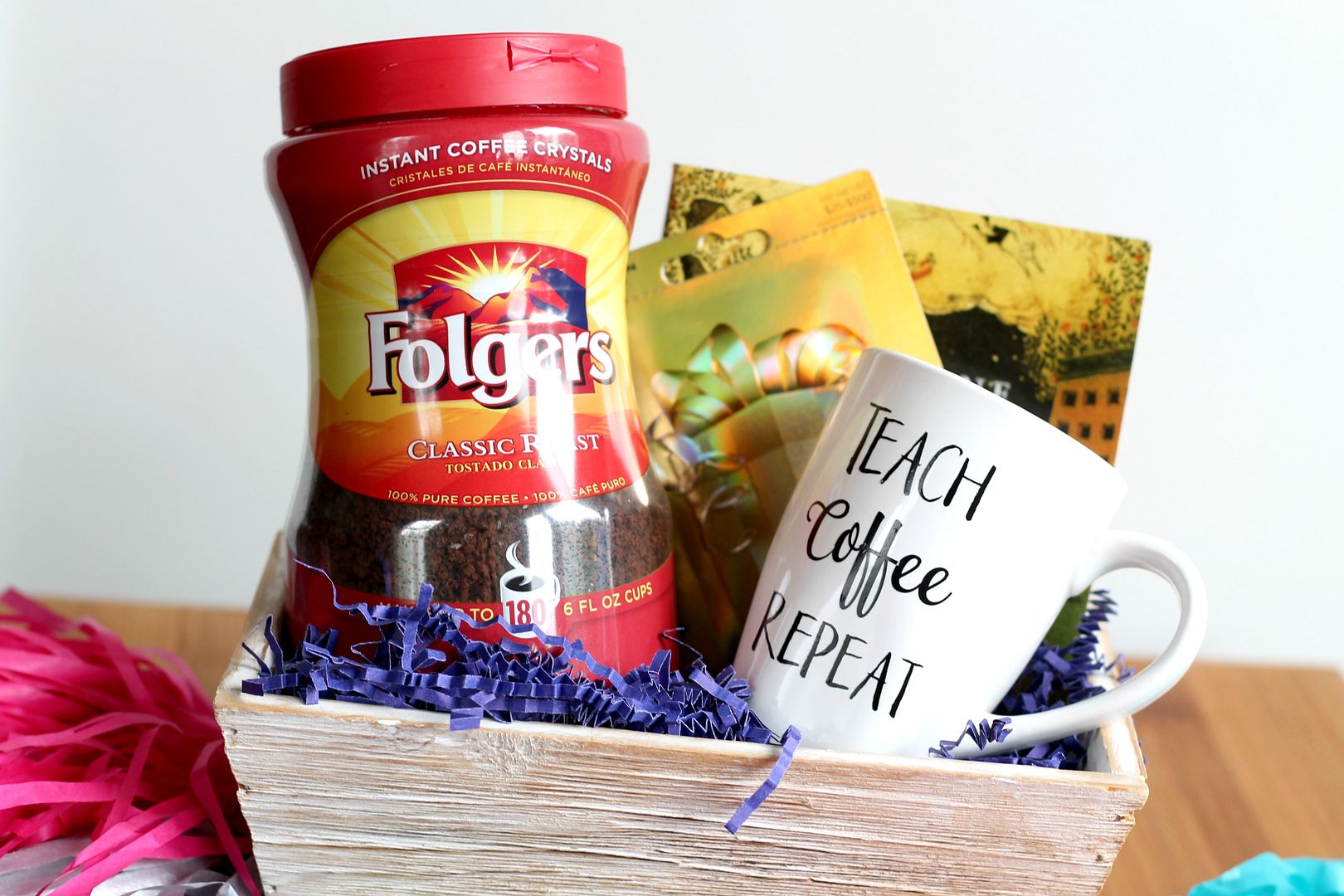 Save