One of my very favorite parts of any holiday is getting the kids involved, and Halloween is the ultimate in family participation for us!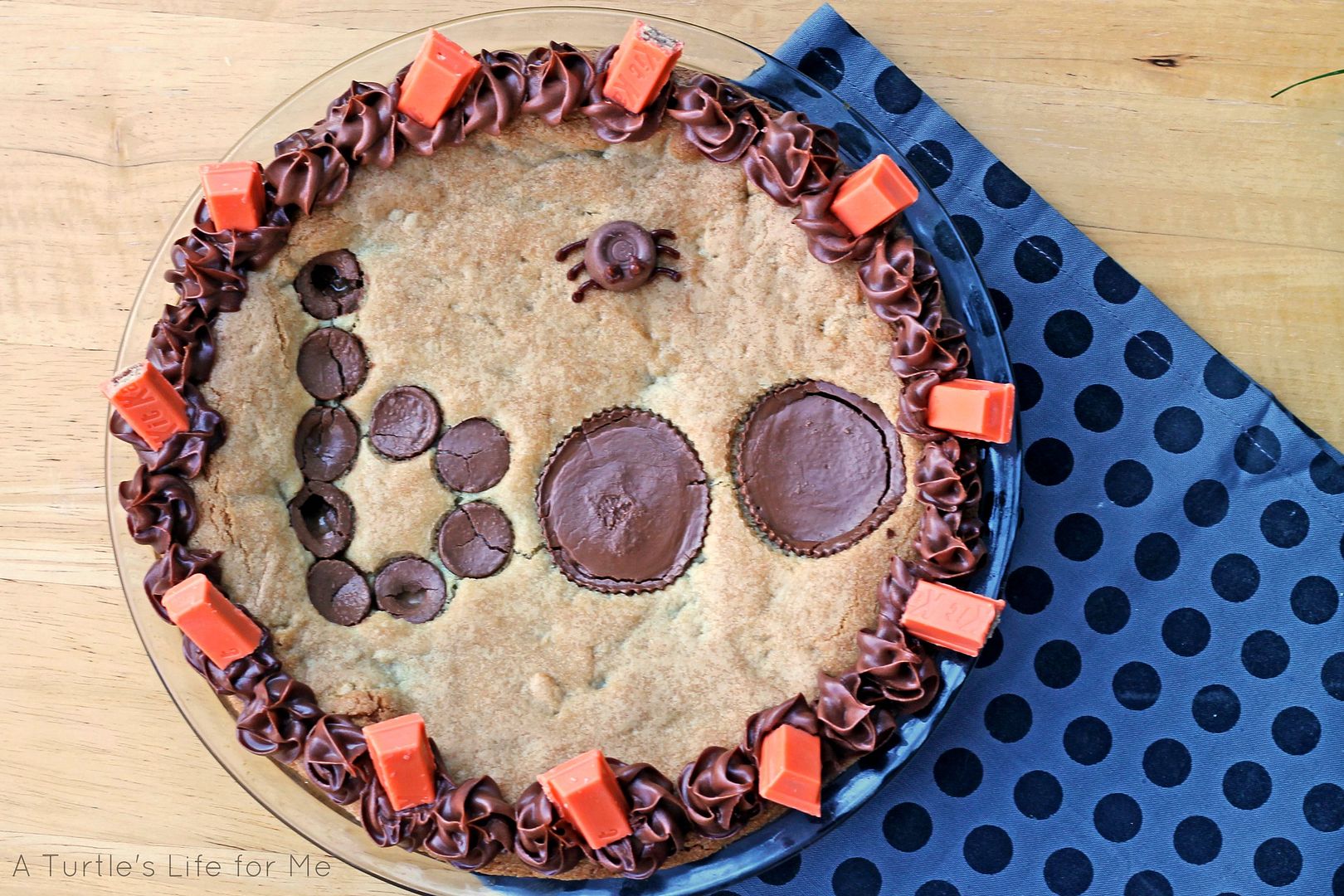 From picking their costumes out (guys, any other kids change their minds 56 times because this is soooo exciting?!), to planning which friends they're walking around with to planning the party. Because here's the cool part… my daughter's birthday is just a couple days after Halloween, so we usually combine the two and throw a super cool party for all their friends.
This works perfectly for me, because what could be more fun than throwing a party for a bunch of kids all dressed up in the goofiest costumes you can imagine!? And, honestly, even if the timing didn't work out with her birthday, we'd be joining the other 34% of Americans who agree that Halloween parties are a must!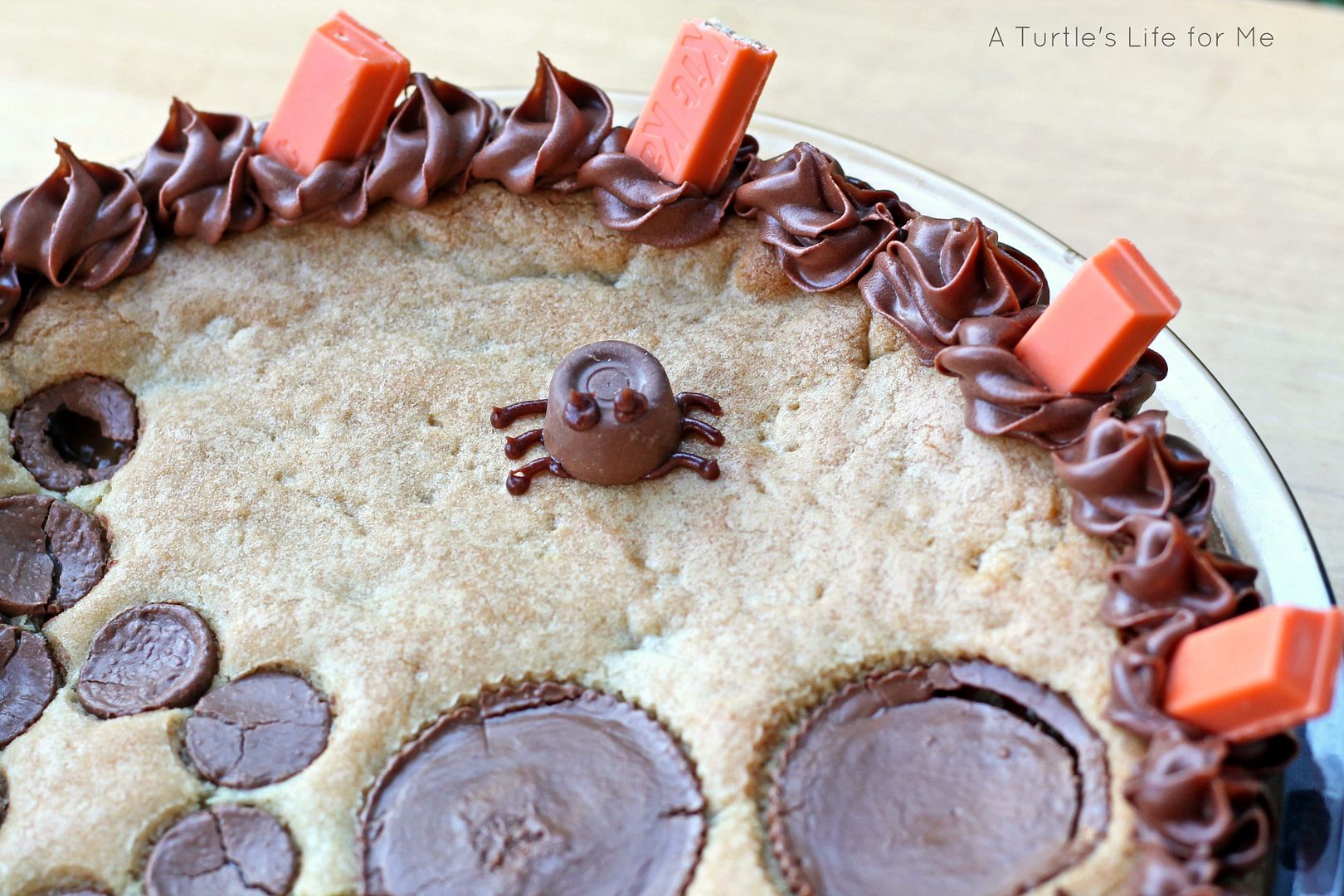 My daughter is artistic, so I'm always trying to come up with recipes like this Hershey's Candy Cookie Pie where she can pitch in with the design aspect even if she isn't too into the actual mixing of the dough.
This comes together SO quickly, because I know that even though you want that Halloween-themed dessert for your party, you still have lots of other things to take care of before your guests arrive!
Halloween Candy Cookie Pie
Let your kids get involved in decorating this easy pie!
Ingredients
1/2

cup

butter

very softened

3/4

cup

packed brown sugar

1/4

sugar

1

egg

2

tsp.

vanilla extract

1 1/3

cup

all-purpose flour

1/2

tsp.

baking soda

1/2

tsp.

salt

Rolos®

Reese's Peanut Butter Cups

Kit Kat® bars

Chocolate Frosting

optional
Instructions
Preheat oven to 350 and grease and 8" or 9" pie dish.

In mixing bowl, add softened butter, sugars, egg and vanilla until well blended. Add in flour, baking soda and salt and mix until just combined.

Pat dough into greased pie dish. Add in Rolos® and Reese's Peanut Butter Cups in the shape of "boo". Press the candies down in until they're almost level with the dough.

Bake for about 24 minutes until a toothpick inserted in center tests done.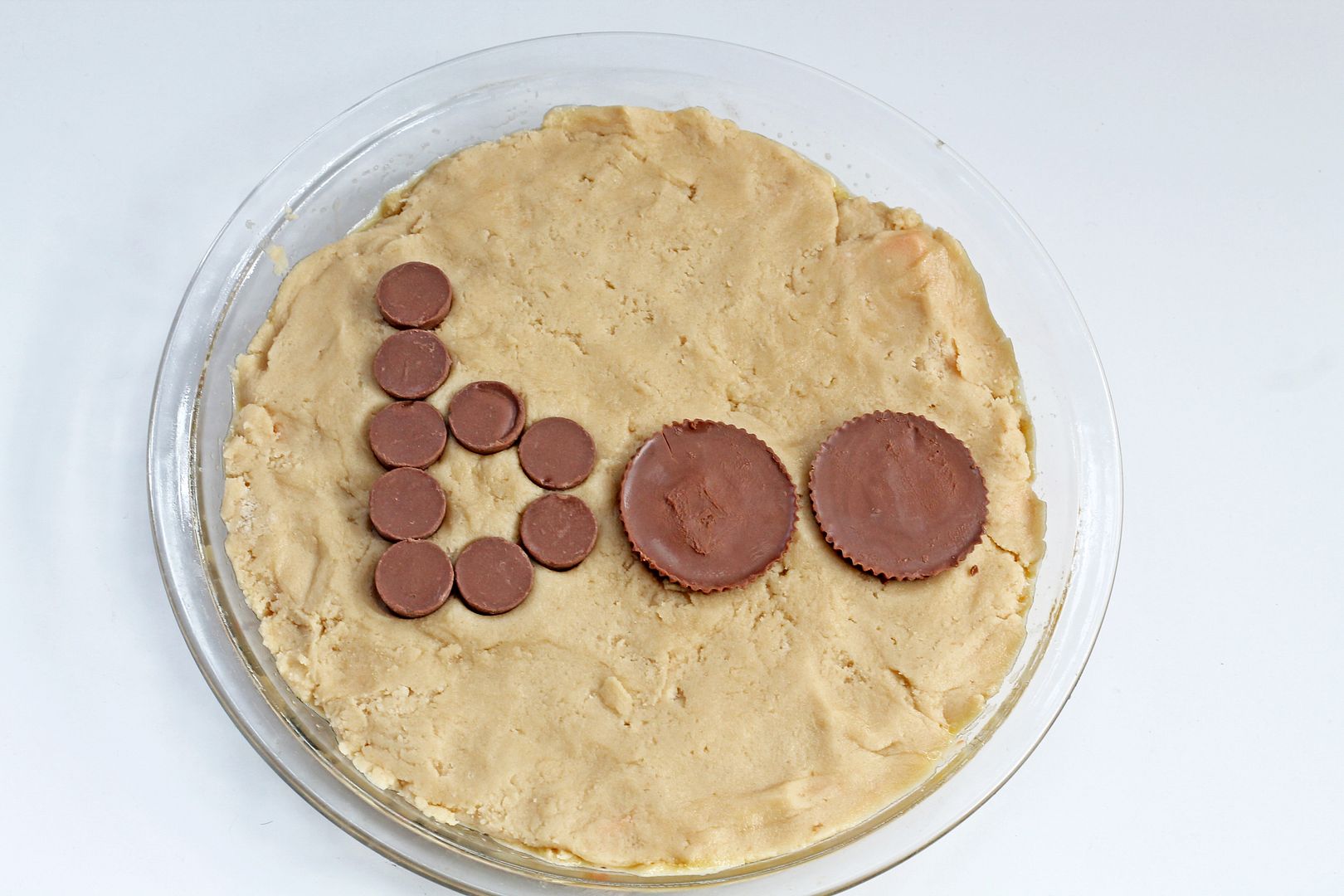 After it has completely cooled, you can add chocolate frosting piped around the edges and insert Kit Kat® bars to give it that touch of orange that all Halloween treats need! You can even add a little Rolo® spider with some of your extra frosting!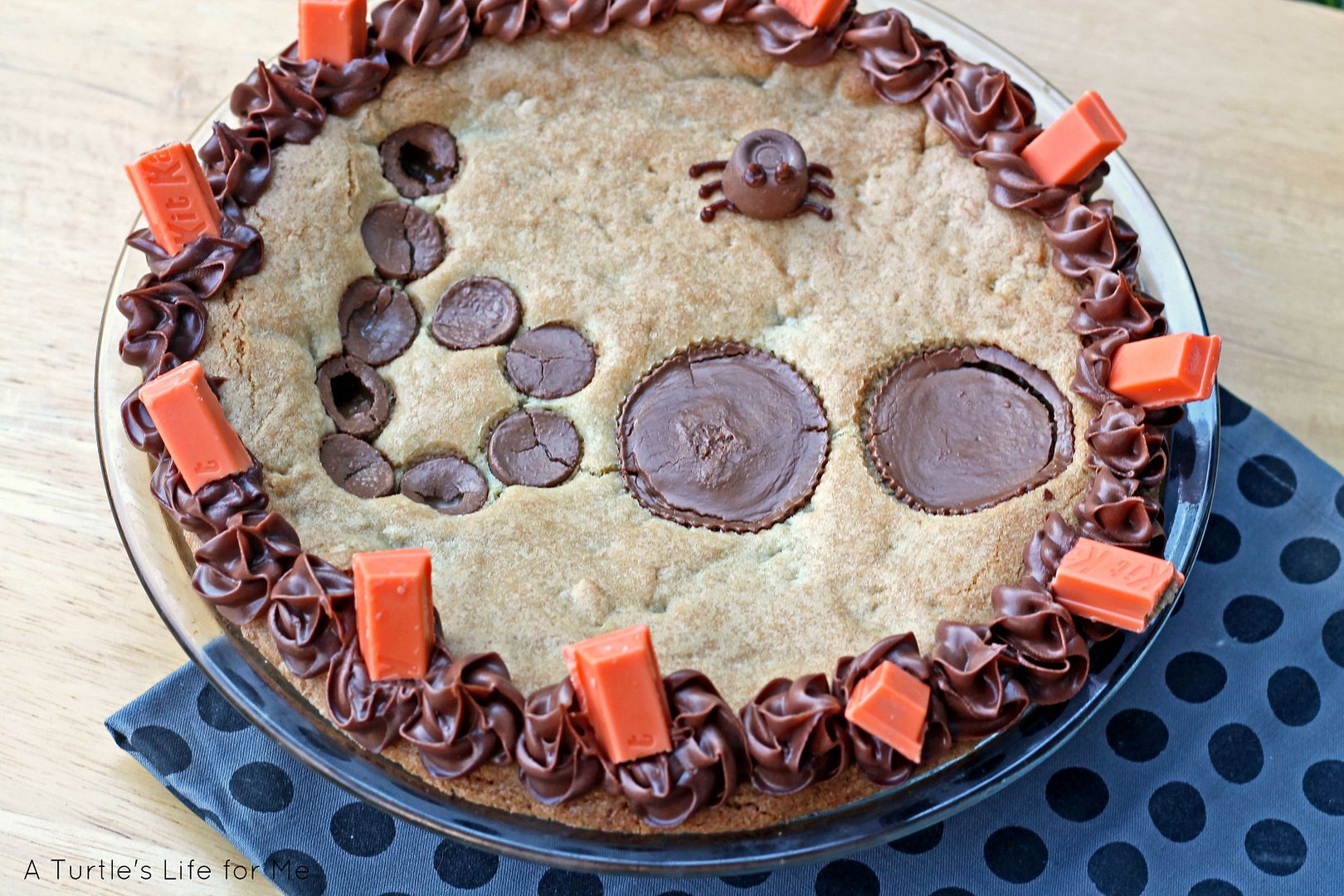 Don't forget to put bowls of candy out for your guests too! You could even put Reese's Peanut Butter Pumpkins on a lollipop stick for easier snacking by your guests!

Save
Save
Save