New Jersey's Division of Travel & Tourism
for
SocialSpark
. All opinions are 100% mine.
We are weeks away from the start of our summer vacation, and the antsiness has kicked into top gear. While we sometimes will take an extended vacation to a location far enough away that we need to fly, our family much prefers exploring places within driving distances! That's one of the reasons I adore living in PA!! There are so many opportunities for us to just hop in the car for a quick day trip or long weekend. Living on the East Coast (and specifically the northern part of it), has me spoiled a bit with all the attractions that are just a car ride away!
Today we're going to explore the beauty of New Jersey and you'd be wise to have a pencil and notebook ready to start planning your day trips this summer, because the Jersey Shore is Going Strong and they've got plenty of festivals and attractions that you won't want to miss.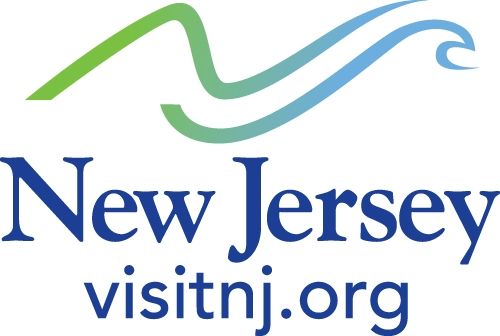 Let's just jump right in with what everyone knows them for- THE BEACH!!
New Jersey has over 130 miles of white sand beaches and running straight across them and into the ocean is one of the things my kids look most forward to every summer. The bags get tossed as they run, and they don't even break stride as they run squealing into the water. I'm pretty sure I have a picture just like this from almost every year that they've been alive! That first moment when you hit the water just screams "SUMMER"!!
Take part of your day, though, and get off the beach to explore the quaint little beach towns, boardwalks, amusement parks, lighthouses, fishing villages, shopping districts and more. This is the appeal of New Jersey- the myriad of activities that will appeal to all the different personalities in your family!
While my kids are all about the sand and surf, I could spend my day getting lost in one of their state parks or hiking through the forest! We have plans for later this summer to go visit The Great Falls of the Passaic River. It's the second largest waterfall by volume East of the Mississippi River (next to only Niagara Falls), and it's as close to us as New Jersey!
Usually, when we're planning one of our short trips like this, I will pick one location for us to center on and then we build the rest of the trip off of this. Our stops don't have to be side-by-side, but it gives us a good starting point and then we branch out from there. My son has been reading about waterfalls this past year, so The Great Falls of the Passaic River was a perfect starting point for us! He had mentioned wanting to visit Niagara Falls, but it's just too far away and didn't fit in our schedule for this summer. He started looking for falls that were closer but still impressive, when he stumbled one as close as New Jersey, and I was sold! I'm pretty psyched to see them too!
My husband's request for his stop was to see if we could coincide our trip with the 5th Annual Rocks, Ribs and Ridges festival. He's big on live entertainment with great local food (preferably grilled or smoked!), so whenever we leave for a getaway, he always checks to see if it coincides with any local fairs or festivals. There were actually quite a number of events in New Jersey this summer that fit the bill for him, but this one jumped out at him and we're going to do our best to make it work!
My daughter's request brings us full circle- let's hit the beach! She's a simple girl and luckily New Jersey will not disappoint her in this regard! We've already been to Wildwood, Stone Harbor, Avalon, Atlantic City and some other smaller beaches, so this year I'd like to try Cape May! My sister and her family have gone often and it just seems like such a quaint little beach town. She can have her sand and water and I can have my little boutique shops and bakeries to visit!
The Jersey Shore is going strong and we will be one of its many visitors this summer! start making your summer plans now because it passes by quickly and we all need something to look forward to! How would you discover New Jersey? What would your must- see stops be? Download a Visitor's Guide now so you can start planning your trip!
Follow New Jersey on their social sites, so you'll hear first-hand news on their festivals, events and other attractions! Facebook Twitter YouTube
This is a Sponsored post written by me on behalf of