Instead of delivering cookie trays to your neighbors this holiday season, why not gift them with a night off from dishes! Grab these free gift tag printables and be the hit with your neighbors this Christmas!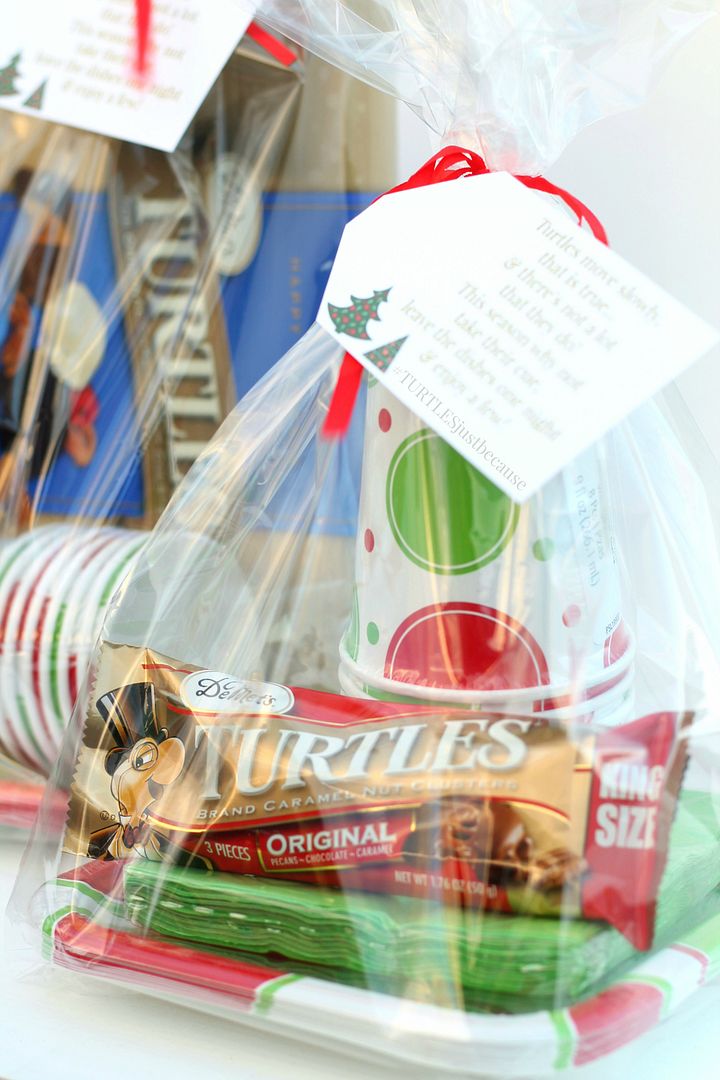 For 38 years now, my mom and I have exchanged turtle-themed gifts for every birthday and Christmas. There have been a lot of turtle soaps, turtle jewelry, turtle clothes and even more TURTLES® candies! We both have a sweet tooth and a soft spot for that charming turtle with a top hat and monocle. He gets us every time!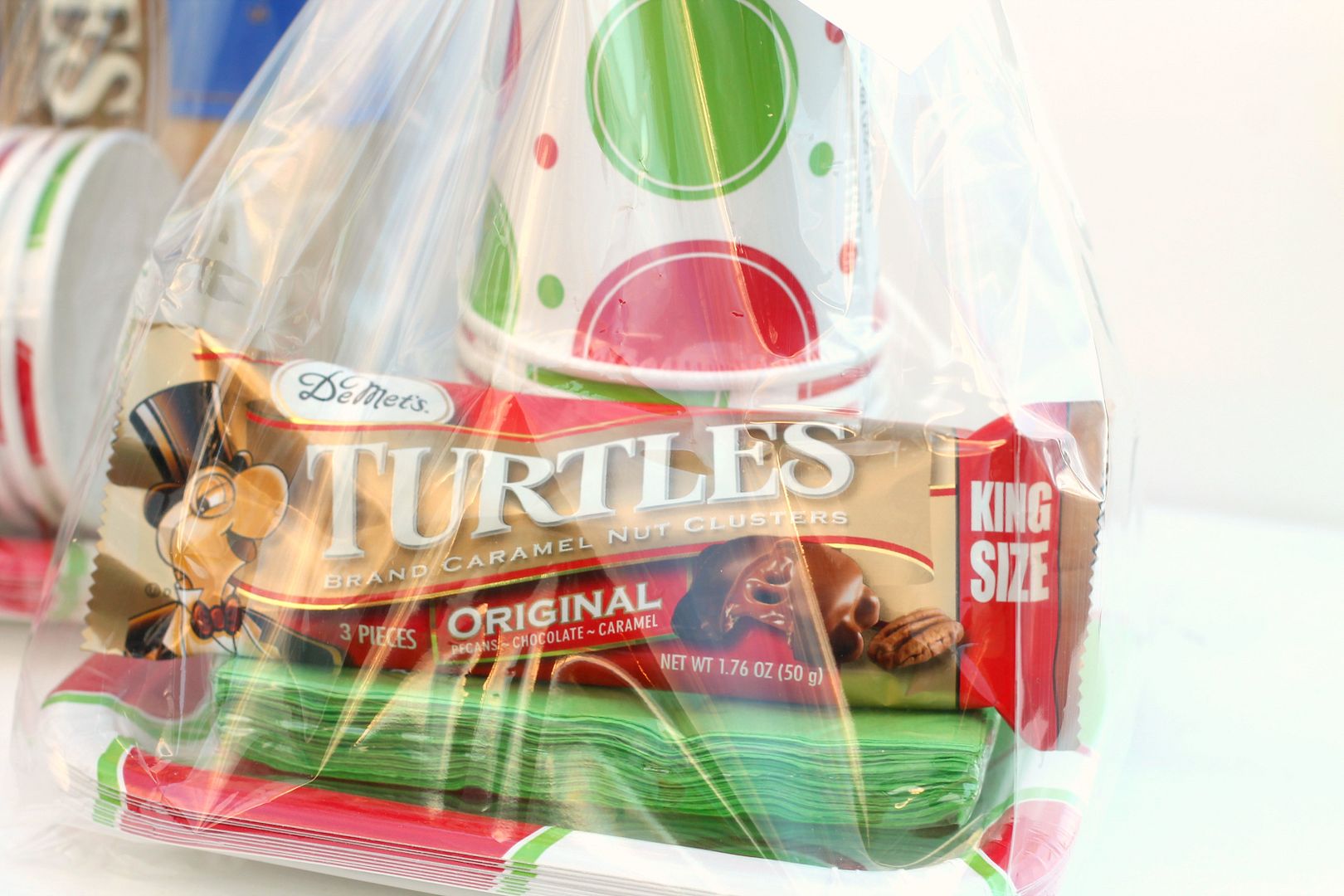 After 5 years now of blogging under the name A Turtle's Life for Me, people in the community have started referring to me as That Turtle Girl! I love it!!
For one, because at 38 years old, they can call me girl any time they want! It always beats ma'am. ALWAYS.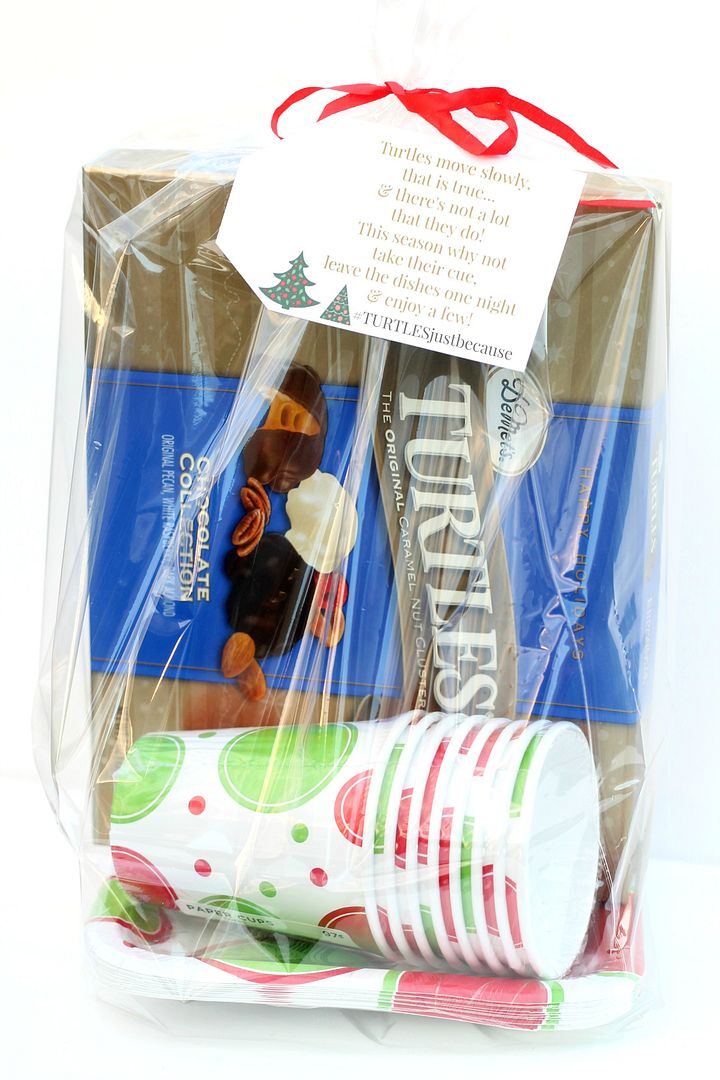 But also because it helps reinforce my tagline "living life from the slow lane". It's not my tagline just because I thought it sounded catchy. It's because it truly is the way I try to live my life.
Everybody is always in such a hurry to run from one activity to the next. I want to encourage people to slow down and enjoy the moment. Delight in all the little things that make up our lives!
And since people already call me That Turtle Girl, why not delight in some TURTLES® candies while we're at it!
So this holiday season, I decided to live by my motto and provide my neighbors with the gift of an evening free of dishes but filled with the decadence of nuts, caramel and chocolate!
I started with some paper plates, napkins and cups that were festive and fun! Added some TURTLES® caramel nut clusters and a gift tag I quick designed, and my gift was ready to be delivered!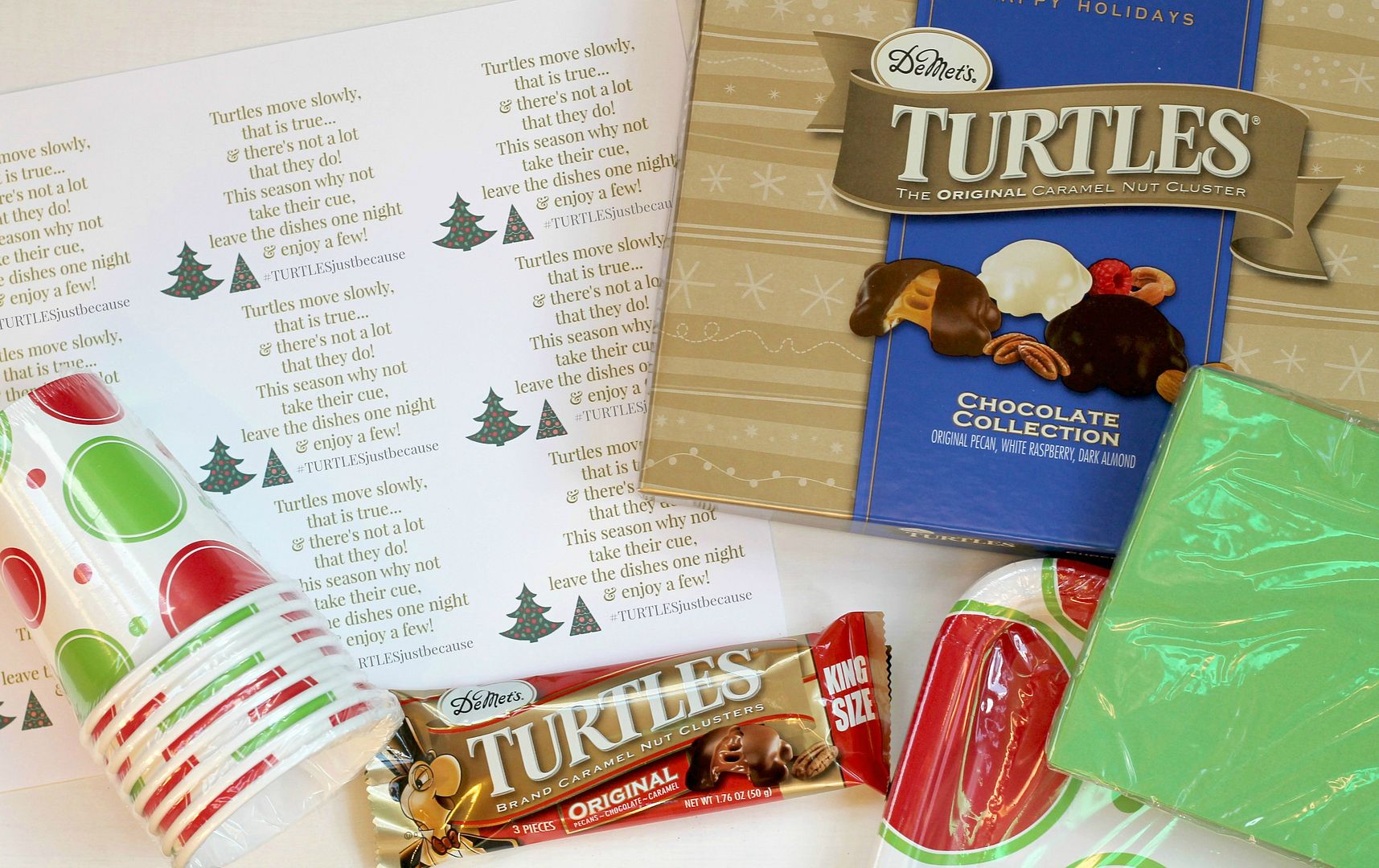 You can grab your free printable of the gift tags HERE.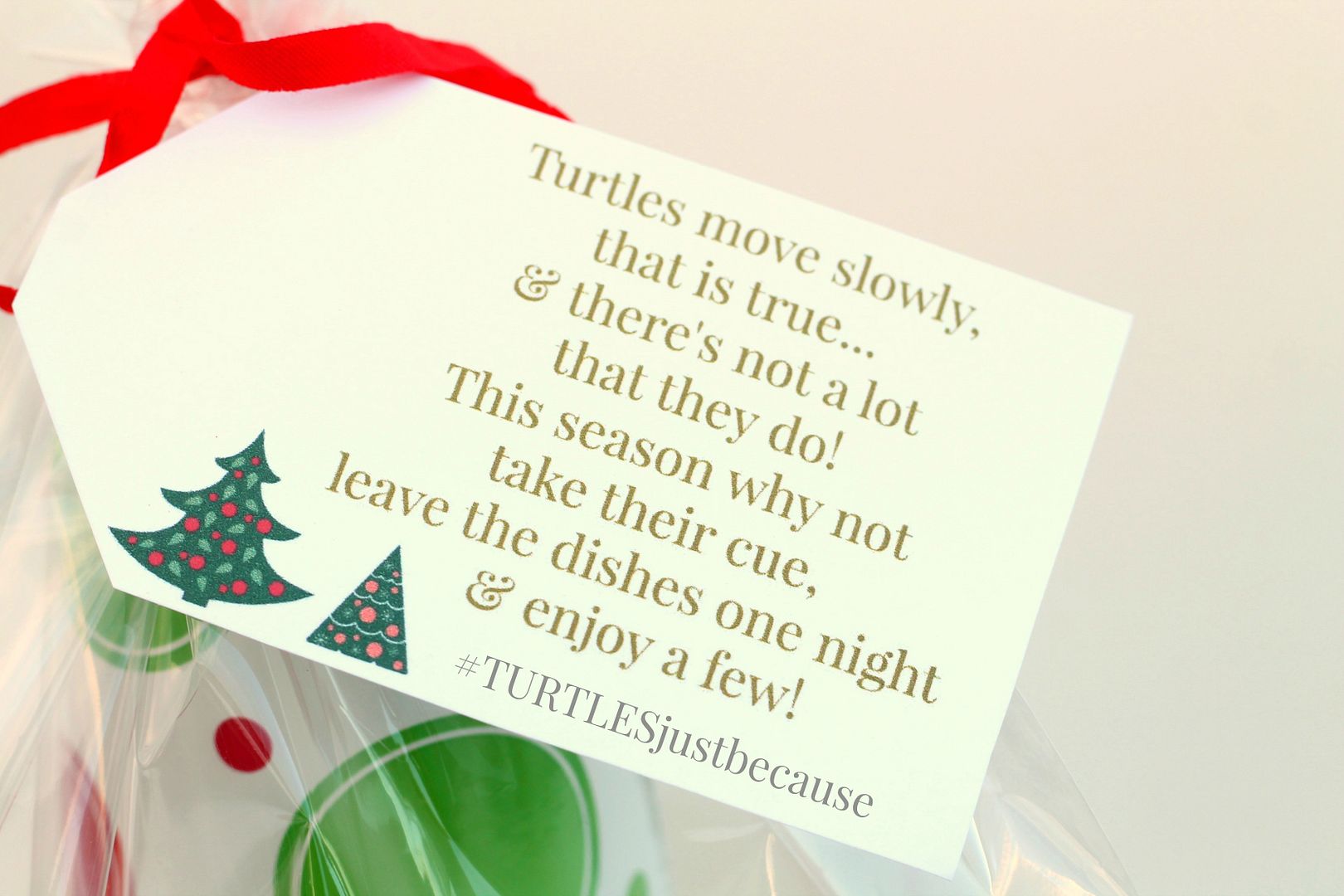 Not only are you gifting your neighbors with the pleasure of a slow, chore-free evening, but this makes your job easier as well! Not having to stand in the kitchen baking tons of cookies, frees up your evening to spend with your family. Pictionary, anyone??
We got lots of squeals and giggles when we handed these out, and so many appreciative moms!! I've decided to make up some more packages just to have on-hand for people who might stop by unexpectedly, for hostess gifts or to drop off for the friend on Facebook who just seems like she's feeling a little frantic this time of year! These TURTLES gifts for neighbors will make you the hit of your neighborhood!